Ireland in the Fixties ~ Collecting
.
.
We collected everything and anything in The Fixties. From car registration numbers to stamps, coins, marbles and conkers. One of the most popular hobbies was collecting little cards which were first given free with cigarettes and later appeared in packets of tea, ice-cream and other foods. Above we see a selection of original cards covering pop-stars, famous authors, trains, cars, outer space and wild animals. Small albums (below) in which to mount the cards were available from the producers.
.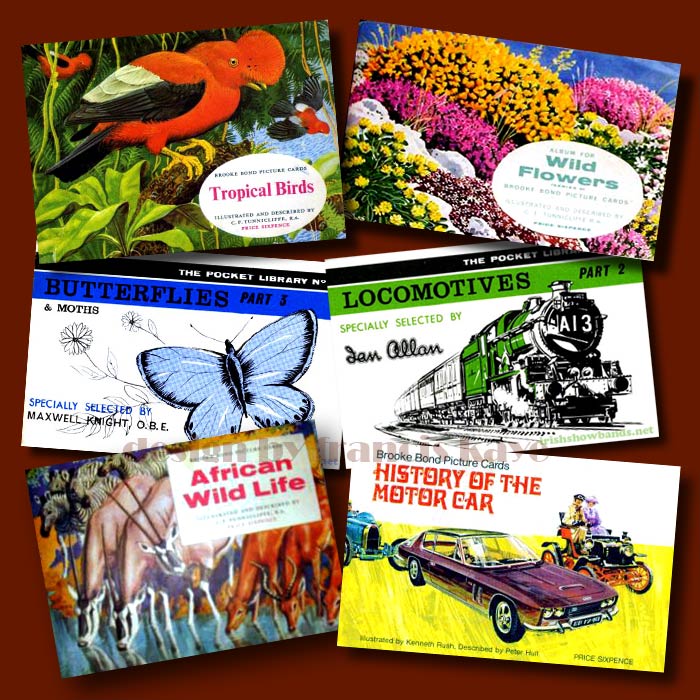 .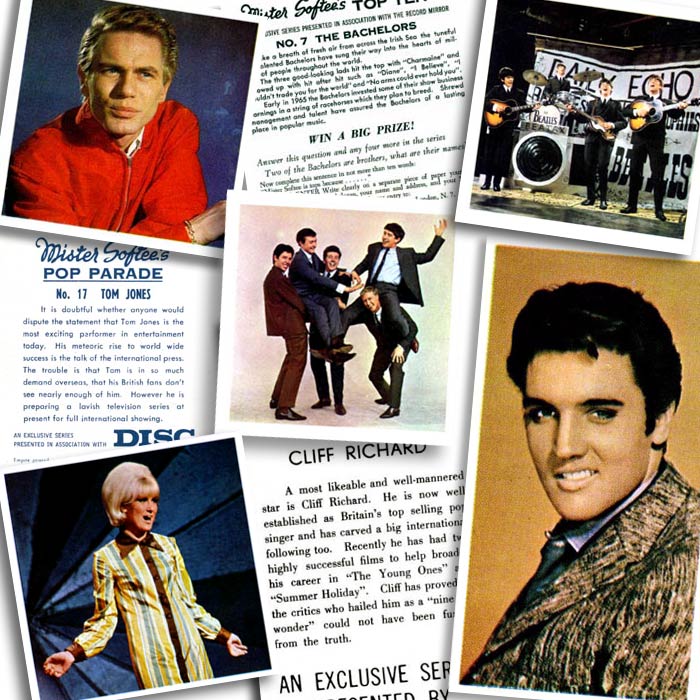 .
Of course, teenagers were more interested in pop-stars, so when they moved on from trains and wild flowers, there were more cards for them to collect. The cards here were given free with Disc & Music Echo and Mister Softee ice-cream.
.
Shopping | Home | Fashion | Books | Pastimes | School | Films | Sounds | Toys | Transport | People | Collecting | Advertising | Showbands | Beat-Groups
© francis k. 2008