Ireland in the Fixties ~ Schooldays
.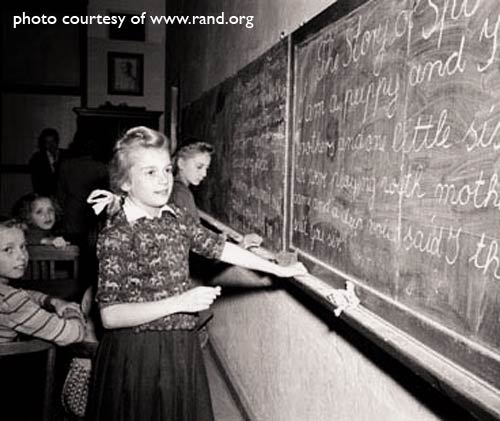 .
"Come up to the board Murphy and write the first verse of The Lake Isle of Innisfree - quiet the rest of you!" Best years of your life? Maybe - after 3.00 o'clock!
.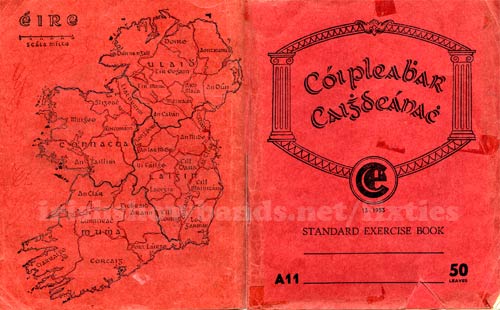 .
How many of the 'Coipleabhar Caighdeánach' did you go through? School copies and home copies. Irish essays and English essays. They sure didn't last very long! Did you buy them in the local shop or did the teacher have a nice little sideline going selling them in the classroom?
.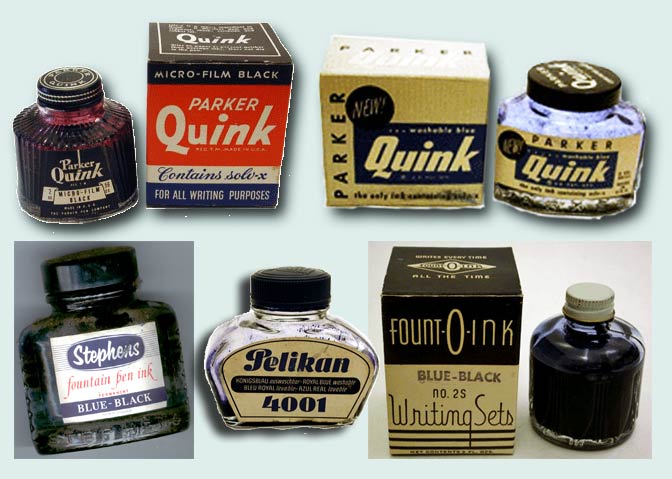 .
Ink and fountain-pens. At what age were we allowed to 'graduate' from pencil to fountain-pen - or did you have the plain nib-pen and inkwell in between?
.

.

.

.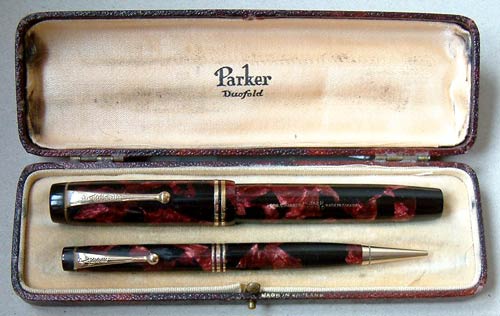 .
.

.
And the schoolbag. That torturous anchor strapped to our backs - or did you have an upmarket suitcase? Either way, we were almost in need of resuscitation by the time we were saying Morning Prayers.
.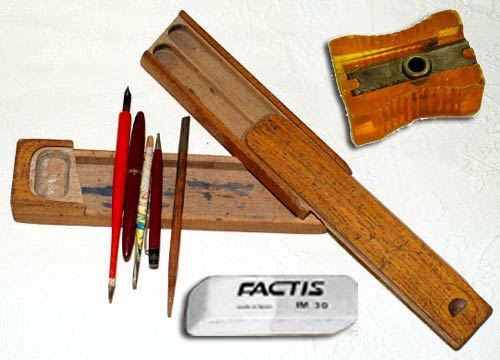 .
What weights were inside that infernal bag? Well, a wooden pencil-case no doubt, school books, copies and maybe a few sandwiches and a mineral-bottle full of milk - or did you go home at lunch-time?
.
.
. . . and finally, an actual Primary Certificate, contributed by Tommy Harrington!
.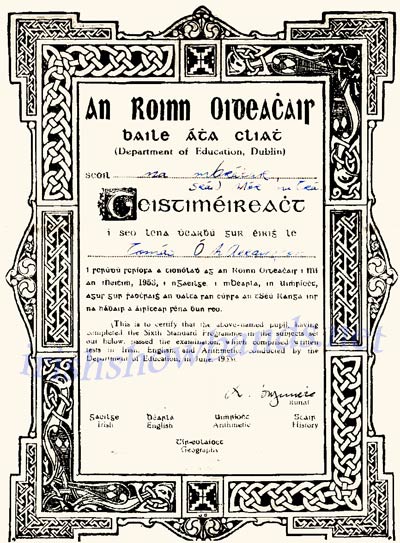 Go on! Get out of here quick and on to a more enjoyable page. We don't want to be the cause of giving you nightmares!
.
© francis k. 2008