The
Cowboys

If you would like to share your memories of The Cowboys please write a paragraph and send it to us. Comments and memories of friends, band-members and fans will be published on this page.

Related: Voxenaires, Tweed, Miami, The Crack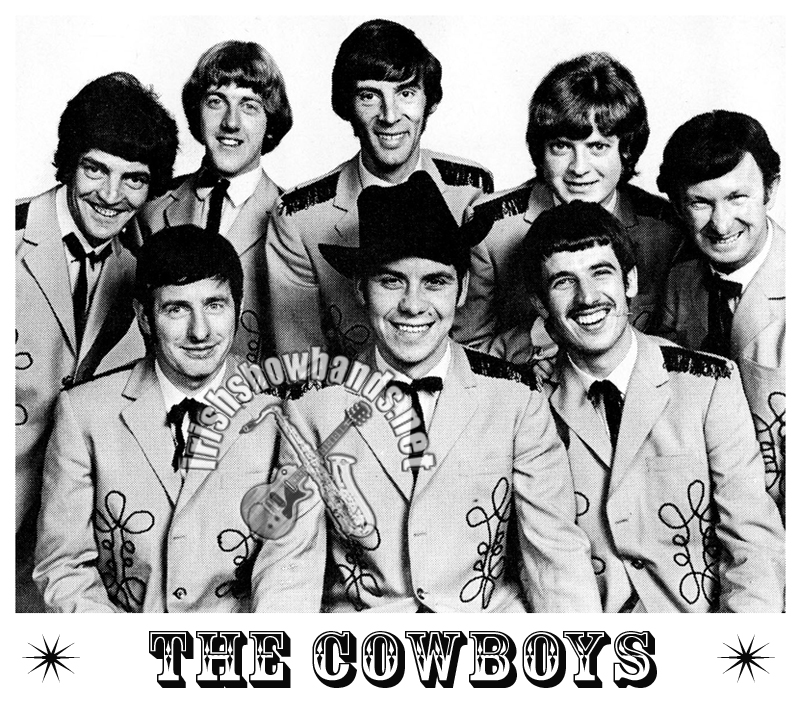 Back, from left: Liam Doherty, Steve Travers, Dave Hallissey, Gay Brazel, Paul O'Keeffe.
Front: Jim Grace, Gerry Walsh, Denis Lynch (thanks to Steve Travers).
Town/Village/County: Carrick-on-Suir, Co. Tipperary

Lead Vocals: Gerry Walsh
Lead & Steel-Guitar: Gay Brazel
2nd Guitar: Mike Keane
Bass: Steve Travers
Trumpet: Dave Hallissey / Denis Lynch
Sax/Clarinet: Liam Doherty
Trombone:
Drums: Paul O'Keefe
Organ/Piano: Jim Grace
Manager: Enda O'Riordan

Discography (compiled by Eddie Kelly)

Singles (7Ē/45 r.p.m.)

1969: Country Musicís Goiní To Town / Cinderella - Target 7N 17837
1970: Where The Ocean Meets The Sky / Forgive Me - Release RL 544
1971: Iíll Meet You In Church Sunday Morning / Find Out Whatís Happening - Columbia IDB 779
1973: When The Roses Bloom Again / Where The Ocean Meets The Sky - EMI EMD 4005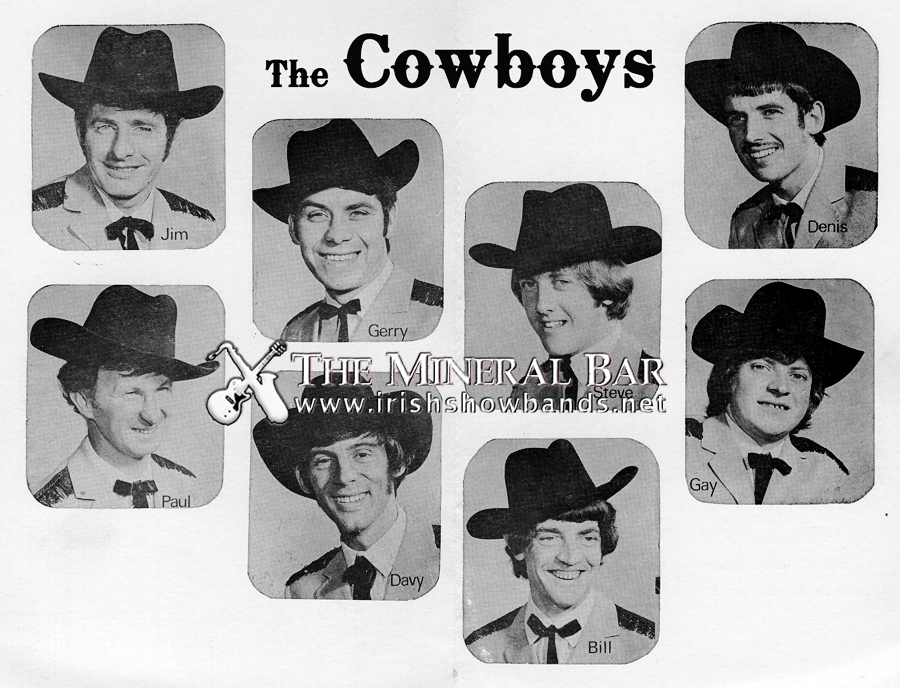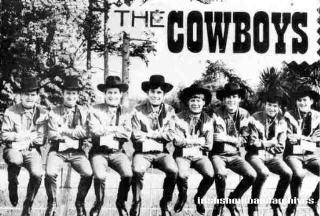 Gateway | Showbands Index | Beat-Groups Index | Ceili bands | Contact IBA
If your '60s/early '70s showband is not here, please send a photo and the line-up via email and it will be added to the
Irish Bands Archive
© francis beirne kennedy | 2001-2020