The Skylons Showband, Annascaul
Related: Derek Joys, Kerry Blues, Big 8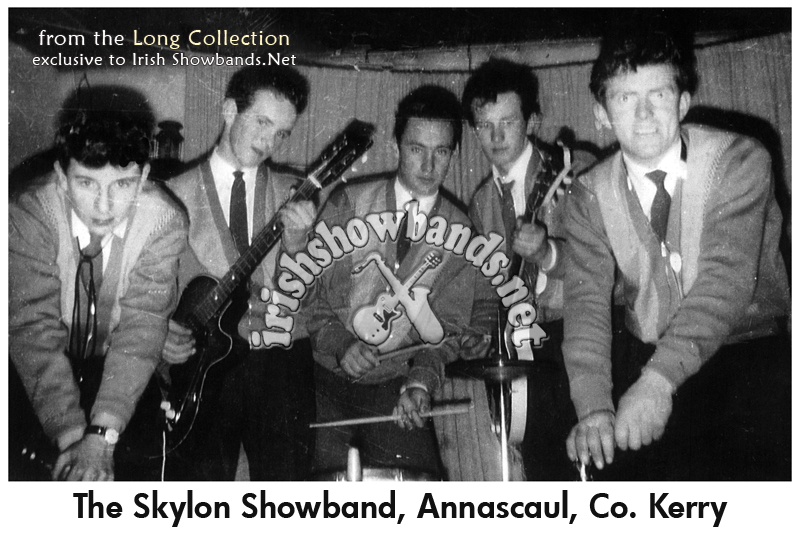 D.J. Curtin's first band. Johnny and Tommy McCarthy are now successful hoteliers in Kerry and Cork. Ned O'Shea is the proprietor of O'Shea's Hotel, and The Merchant in Dublin. Manager Dan Foley was a publican and semi-pro magician.
Town/Village/County: Annascaul, Kerry

Lead Vocals:
Lead Guitar: Tommy McCarthy
2nd Guitar: Johnny McCarthy
Accordion: Ned O'Shea
Sax/Clarinet: D. J. Curtin
Trumpet:
Trombone:
Drums: Dónal Houlihan
Organ/Piano:
Manager: Dan Foley
Gateway | Showbands Index | Beat-Groups Index | Ceili bands | Contact IBA
The Irish Bands Archive is an ongoing work in progress. Photos, cuttings, posters, adverts, line-ups, etc. to be added are always welcome and appreciated. If you have anything to contribute, please contact us by email.
© francis beirne kennedy | 2001-2020