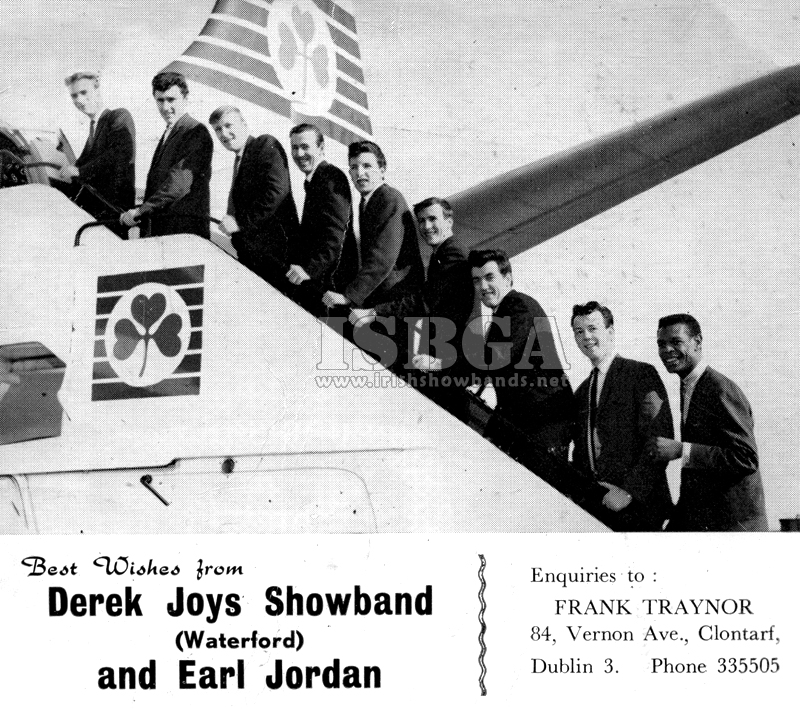 Vocals: Derek Joy, Earl Jordan
Lead Guitar: Michael Cleere
2nd Guitar:
Bass: Jimmy Foley
Trumpet:
Sax/Clarinet: D.J. Curtin / Derek Joy
Trombone:
Piano/Organ:
Drums: Michael Cahill
Manager: Frank Traynor
Another Waterford showband, the Derek Joys, took their name from their lead vocalist. Included in the band were musicians such as Jimmy Foley, Anthony O'Keefe, Noel Cahill, Charlie Murphy, Nicky Cahill and Michael Cahill. American G.I. Earl Jordan fronted the band for a while and D.J. Curtin of The Kerry Blues was also a member. The band relocated first to Spain and later to Mexico where they released an LP. While in Spain, drummer Michael Cahill was tragically killed in a speedboat accident in Palma Bay.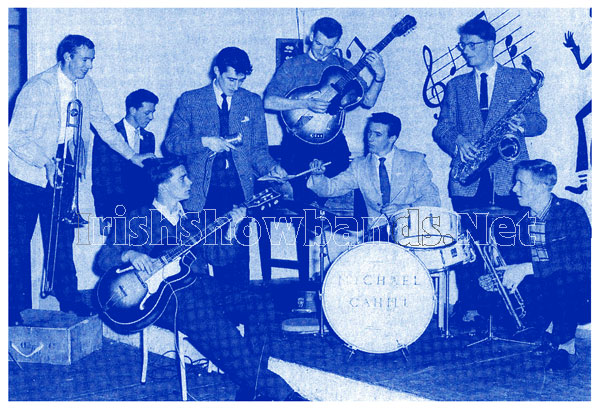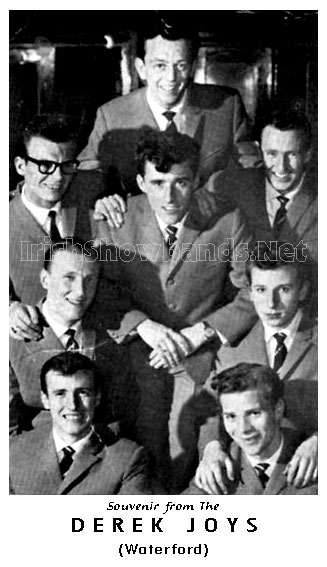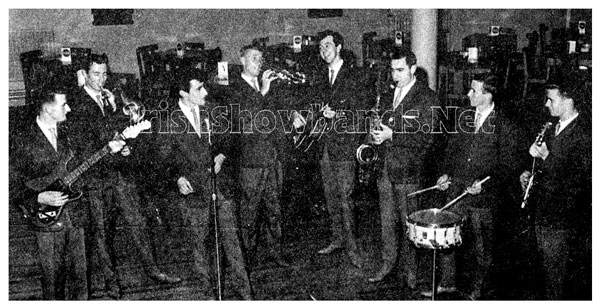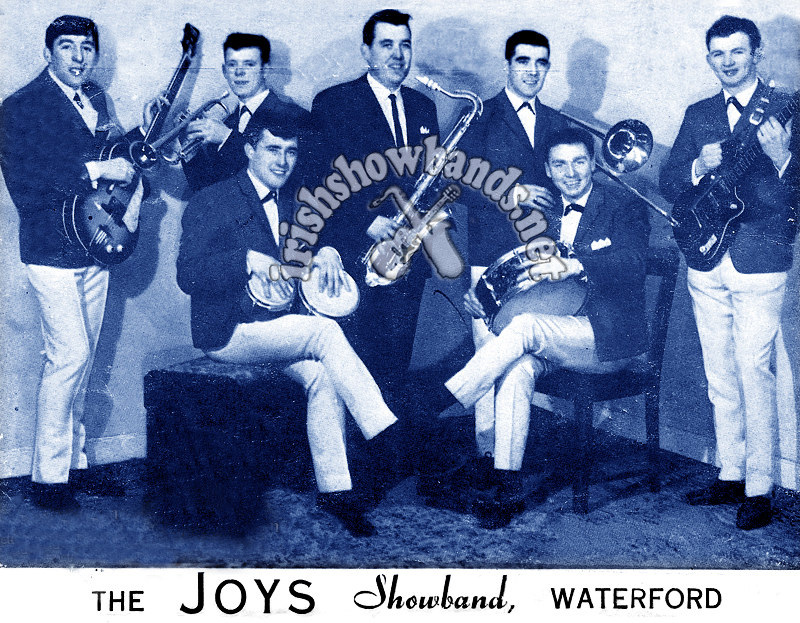 In the late '60s, the band dropped the word 'Derek' from its name and became The Joys.
Gateway | Showbands Index | Beat-Groups Index | Ceili bands | Contact IBA
Band photos, cuttings, posters, adverts, line-ups, etc. to be added to the online archive are always welcome and appreciated. If you have anything to contribute, please contact us.
© FBK | 2001-2020