The Secrets Showband, Newcastle
Related: Miami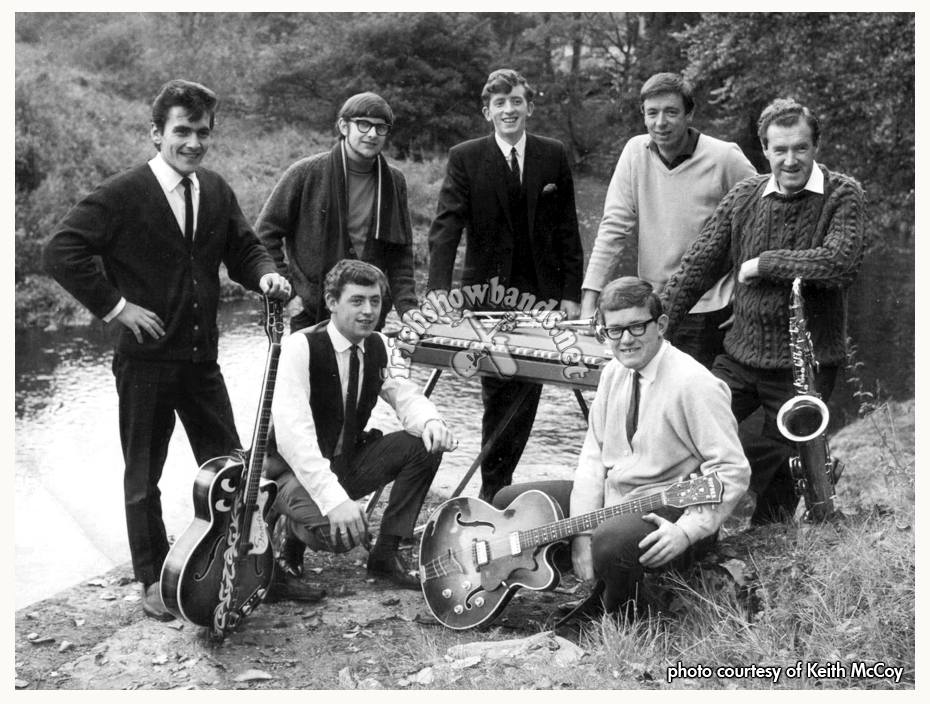 Town/Village/County: Newcastle, Co. Down

Vocals: Brian McCoy / Derek Hall / Gerry Mawhinney
Lead Guitar: Sandro Rea
2nd Guitar: Derek Hall
Bass: Gerry Mawhinney
Trumpet: Brian McCoy
Sax/Clarinet: Jackie McKnight
Trombone: Billy Gray
Drums: Dougie Stevenson
Piano/Organ:
Manager:
Discography: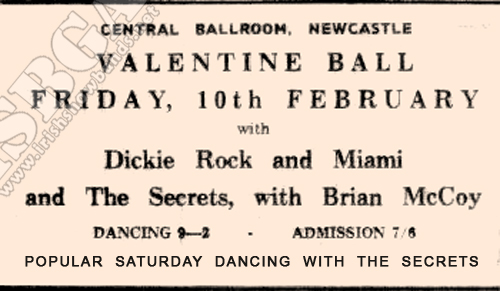 This newspaper advertisement for a dance in February 1967 is significant in the history of Irish popular music. Kindly sent to me by Keith McCoy, son of Brian McCoy who was murdered with two Miami Showband colleagues in 1975, this 'two-band session' in Newcastle, Co. Down, may have been the first time that the paths of Brian and The Miami crossed. Brian (kneeling, front left in the photo above) was the featured member of The Secrets and six months later, he was asked to join the 'new' Miami Showband, replacing Tommy O'Rourke who had left to form The Sands.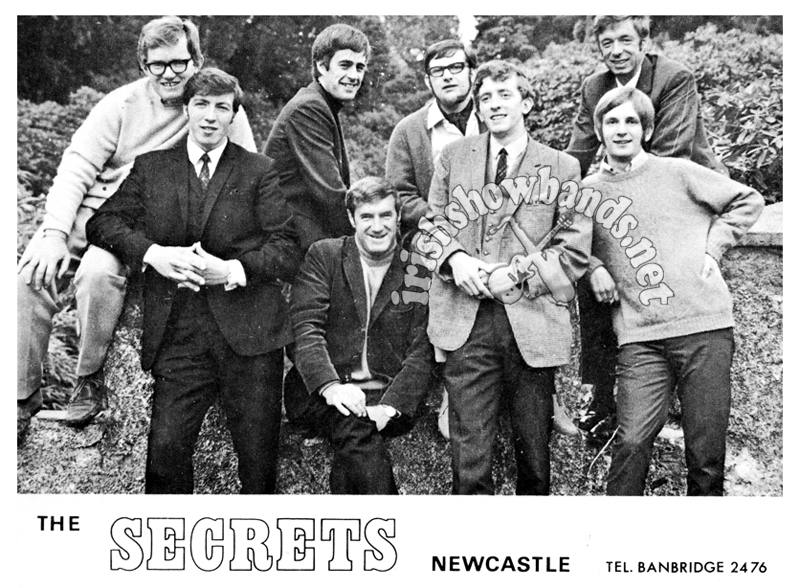 Gateway | Showbands Index | Beat-Groups Index | Ceili bands | Contact IBA
The Irish Bands Archive is an ongoing work in progress. Photos, cuttings, posters, adverts, line-ups, etc. to be added are always welcome and appreciated. If you have anything to contribute, please contact us.
© francis beirne kennedy | 2001-2020