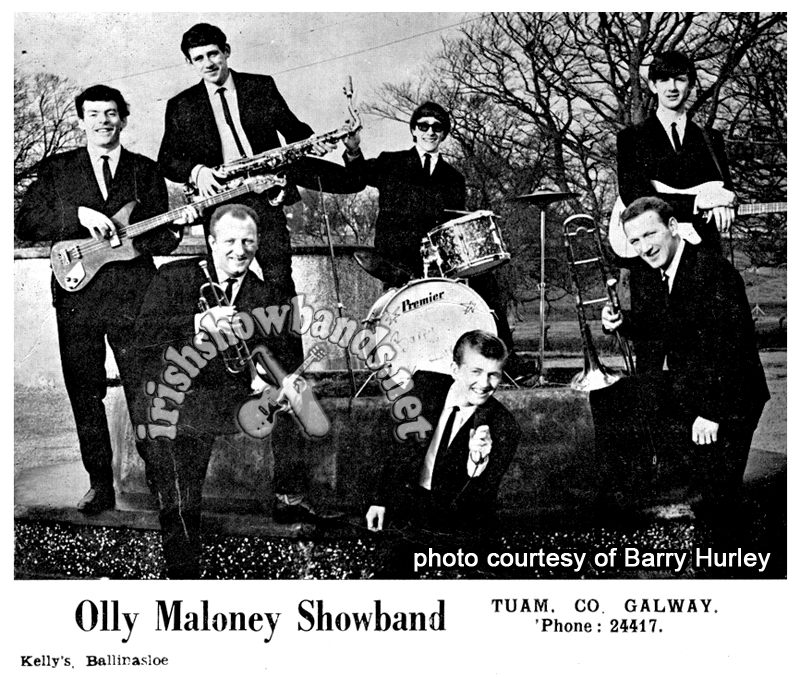 Formed by trumpeter Olly Maloney who had led The Ohio Showband for a period after leaving the Johnny Flynn band. His brother Jarlath joined from Pete Brown's band on trombone and Ricky Keane from Kilrush, Co. Clare was lead vocalist. Cyril Fullard came from The Astrals on saxophone and drummer Barry Hurley came from Cork's Rio Showband.
Lead Vocals: Ricky Keane
Lead Guitar: Patsy Phelan /Jimmy Flynn / Kevin Keeley
2nd Guitar: Ricky Keane
Bass: John Clancy / Billy Garvan
Sax/Clarinet: Cyril Fullard
Trumpet: Olly Maloney / Frank Donnellan
Trombone: Jarlath Maloney
Drums: Barry Hurley
Organ/Piano:
Manager:
Tuam, Co. Galway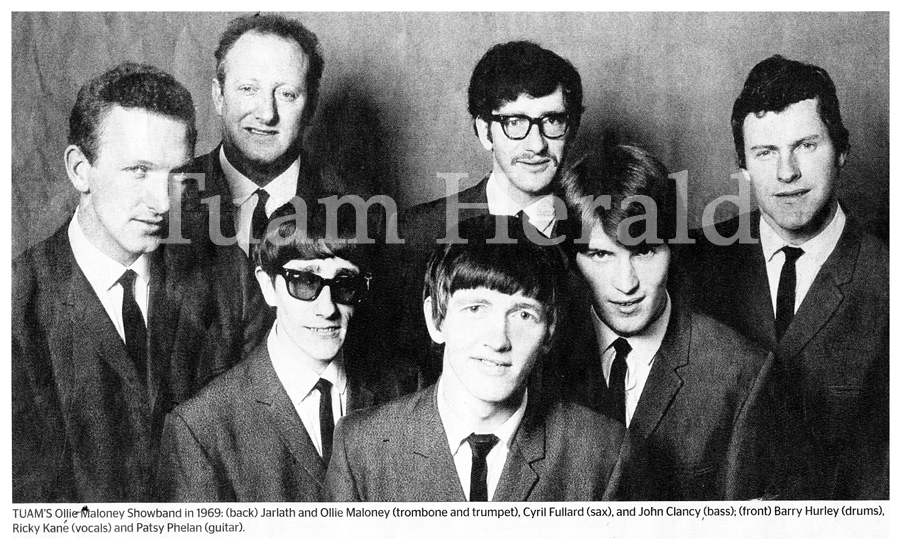 Incorrect caption by the paper. It should read: Front: Barry Hurley, Ricky Keane, Billy Garvan.
Back: Jarlath Maloney, Olly Maloney, Frank Donnellan, Jimmy Flynn.
Gateway | Showbands Index | Beat-Groups Index | Ceili bands | Contact IBA
If your showband (1955-1975 only) is not here, please send a photo and the line-up via email and it will be added to the Irish Bands Archive
© francis beirne kennedy | 2001-2020