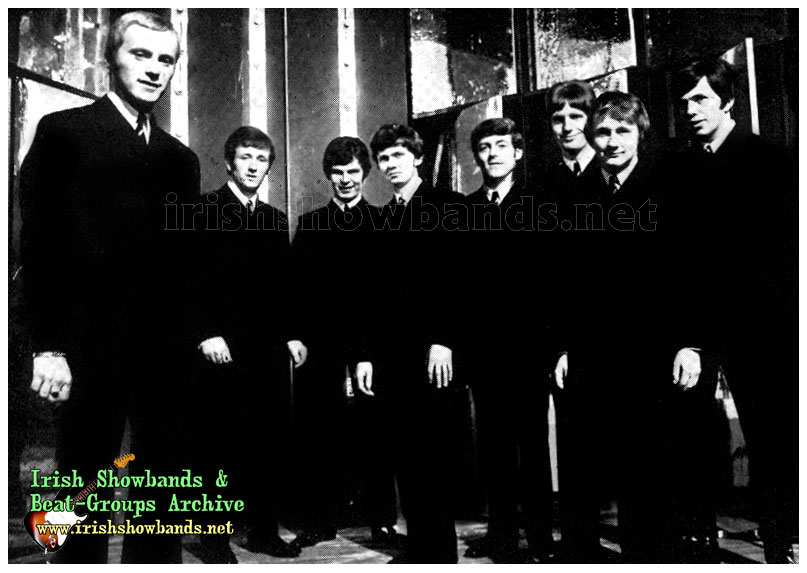 This fine band from Edenderry, County Offaly released a series of excellent, original singles including 'Invisible Reilly', 'Flippidy Flop' and 'Yoko Ono' written by band-members Mick Bryan and singer Gary Street (Joe Conway) who sadly passed away in 2005. The band began life as The Agents. When Larry Cunningham left the Mighty Avons, he hired most of The Fairways as his new backing-band and called them The Country Blue Boys. The Tom Kelly Sound, hired Gary Street and changed their name to The Fairways.
Based in: Edenderry, Co. Offaly
Lead Vocals: Gary Street
Lead Guitar: Michael Bryan
2nd Guitar:
Bass: Ollie Kennedy
Sax/Clarinet: Michael Moore
Trumpet: Bobby Clarke
Trombone: Danny Slevin
Drums:
Organ/Piano: Pat Cleary
Manager:

| | |
| --- | --- |
| LISTEN TO THE FAIRWAYS . . . | Your browser does not support the audio tag |

Selected Discography

1968: Flipiddy Flop / Hold Me Closer - Domain D2
1968: Invisible Reilly / Hey Child - Release RL501
1972: Is Anybody Going To San Antone / I Will Follow The Rain - Emerald MDS1164
1976: Love Me Just A Little Bit More / Canít You See I Love You - Hawk HASP386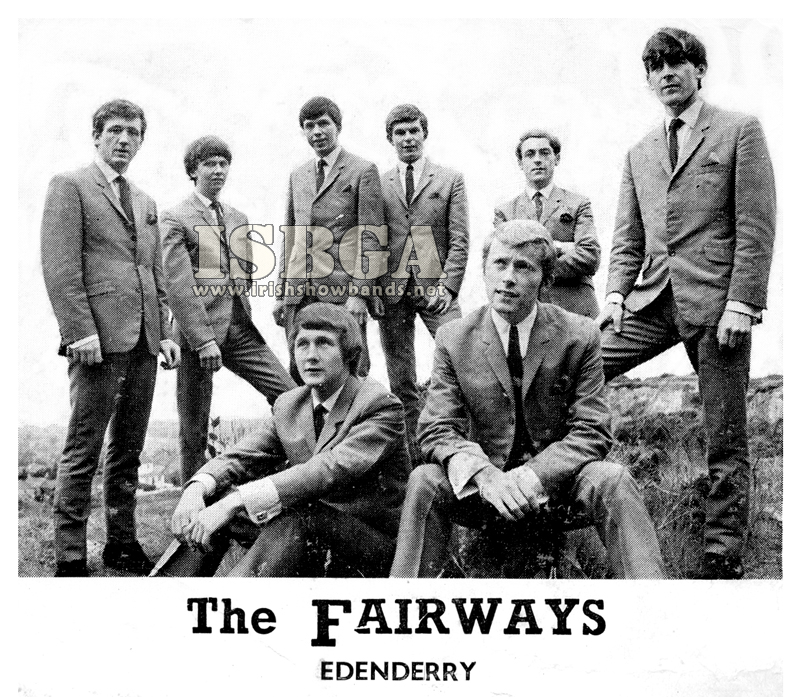 Gary Street (lead vocalist), Pat Cleary (keyboards), Bobby Clarke (trumpet), and Mick Bryan (lead guitar) are all deceased. Pat, Bobby, and Mick Bryan went on to join Larry Cunningham and The Country Blueboys when The Fairways disbanded. Gary Street joined The Tom Kelly Band in Mayo and took the name of The Fairways. Mick Moore sax is alive and well and lives in Edenderry where he runs his engineering consultancy business. P.J. Walsh, drums, lives in Clane Co. Kildare where he runs a boiler servicing company. Aidan (Kid) Graham who succeeded P.J.Walsh on drums emigrated to America. As far as is known, he is still living.
Ollie Kennedy lives in Mullingar and has for the last twenty four years played with Foster and Allen He is a successful songwriter. His biggest hit, After All These Years, co-written with Ber Coleman has been recorded by a number of people. It was a big hit for Foster and Allen. Danny Slevin, trombone and band leader lives in Newbridge. He retired from electrical contracting in 2008. He played occasionally over the years with ballad singer Pauric Browne. He also writes songs. The most successful was Grandad (The First Time I Heard Him Say) which has been recorded by Brendan Shine, Foster and Allen and others. A new song, Love is Everything, co-written with guitarist Vinny Baker has been recorded by Daniel O Donnell. Danny Slevin.
Update from Danny Slevin (August 2011) Some additional information re. The Fairways. Tommy Sheridan Road Manager is deceased. Sean Reilly, Manager. After the disbanding of the Fairways Sean took over the management of Ray Lynam and the Hillbillies. He managed a few other bands before becoming Daniel O'Donnell's manager. His success in that job speaks for itself. Sean is probably the only manager to have a song written about him,(Invisible Reilly). In spite of all his success in the music business, he has still managed to remain reasonably invisible and that's the way he likes it. As previously stated, Aidan Graham is in America. He owns a few pub/restaurants in Bristol, Rhode Island including a Judge Roy Beans and the very successful Aidan's Pub and Grub. He still remains in touch with the music business and runs regular rock sessions at which he occasionally sits in.
Danny Slevin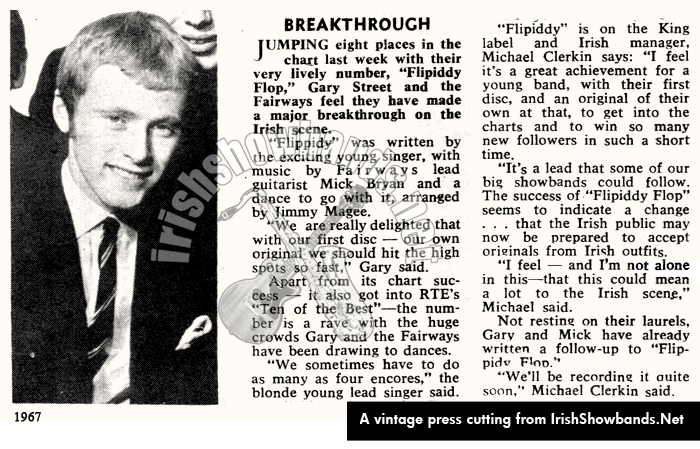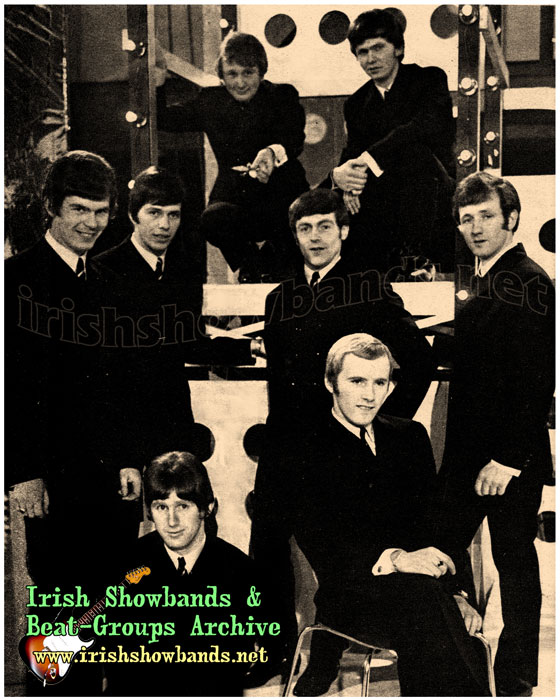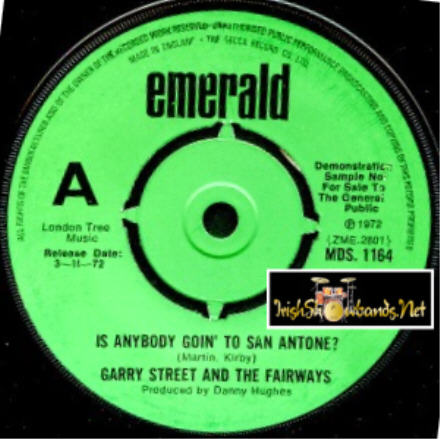 Gateway | Showbands Index | Beat-Groups Index | Ceili bands | Contact IBA
Band photos, cuttings, posters, adverts, line-ups, etc. to be added to the online archive are always welcome and appreciated. If you have anything to contribute, please contact us.
© FBK | 2001-2021