The Savoy Swing 7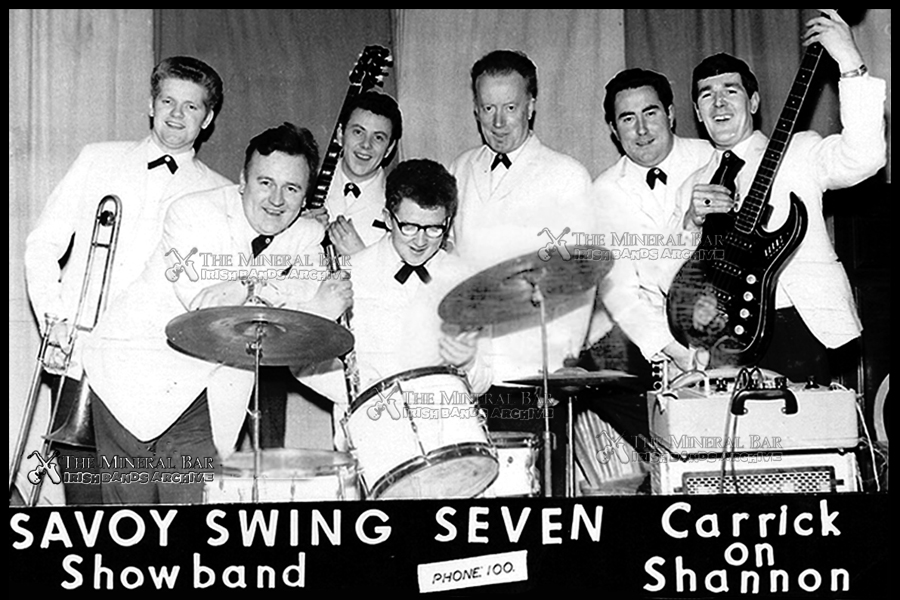 The Savoy Swing 7 included lots of trad-jazz in their programme. Great phone number!
Town/Village/County: Carrick-on-Shannon, Leitrim

Vocals:
Lead Guitar:

Mike Carroll


2nd Guitar: Roddy Gillen
Bass:

Noel Morrison


Trumpet: Karl Neilsen
Sax/Clarinet:

Jimmy Shivnan


Trombone: Aidan Canning / Mickey Brennan
Drums: Dominic Smith
Piano/Organ:

Christy Armstrong


Manager:
Gateway | Showbands Index | Beat-Groups Index | Ceili bands | Contact IBA
Band photos, cuttings, posters, adverts, line-ups, etc. to be added to the online archive are always welcome and appreciated. If you have anything to contribute, please contact us.
© francis beirne kennedy | 2001-2020