The Savoy Showband, Waterford
Related: Avengers
Vocals: Ramsay Kiloh, John (Don) Duggan
Lead Guitar: Tony Cleere, John Comerford
Bass: Mick Cleere, Danny O'Neill
Trumpet: Dermot Graham, Larry Barry
Sax/Clarinet: Paddy Hennessey
Trombone: Tom Power, Billy Grant, John Coad
Drums: John Barron, Danny Tobin
Manager:
From the hotbed of showbands, Waterford on the south-east coast of Ireland, The Savoy Showband recorded songs by Bob Dylan and Lennon & McCartney as well as up-tempo Irish ballads such as 'The Westmeath Bachelor'. On their record-labels they are known as The Savoys.
Discography
1968: I'll Be Your Baby Tonight / Think Of Me - Pye 7N17549
1968: Let Her Dance / Westmeath Bachelor - Pye 7N17633
1969: Under Your Spell Again / In The Middle Of Nowhere - Pye 7N17633
1970: Lodi / I Donít Want To Spoil The Party - Pye 7N17874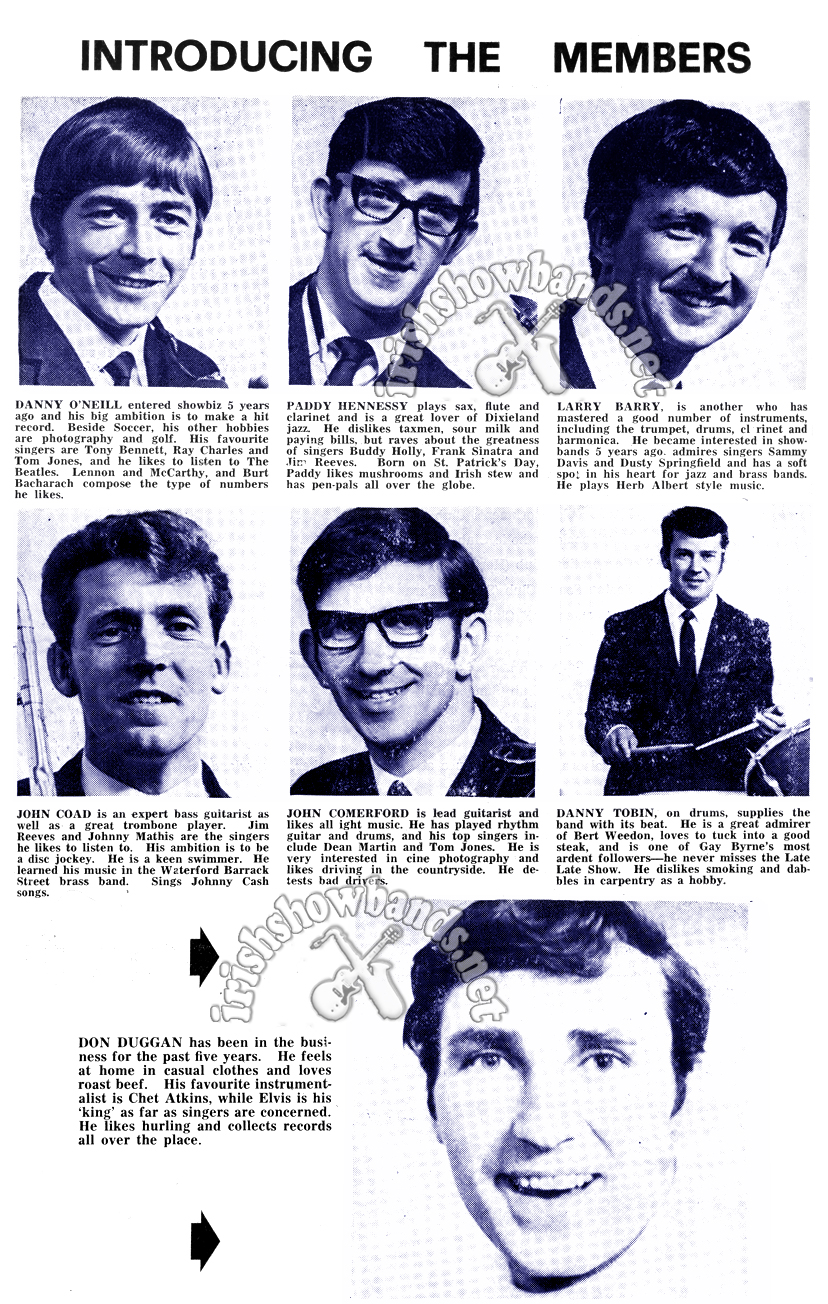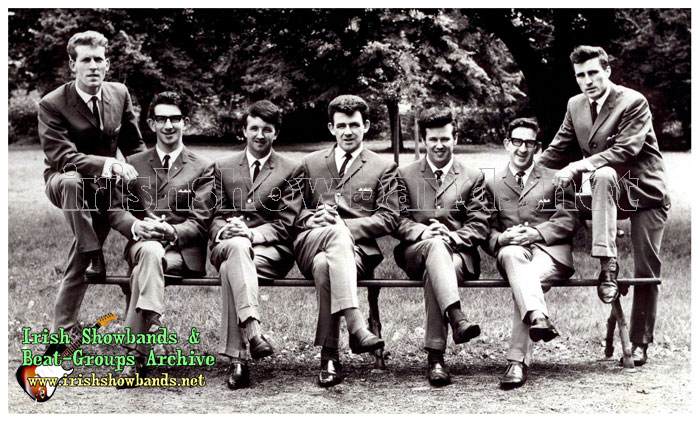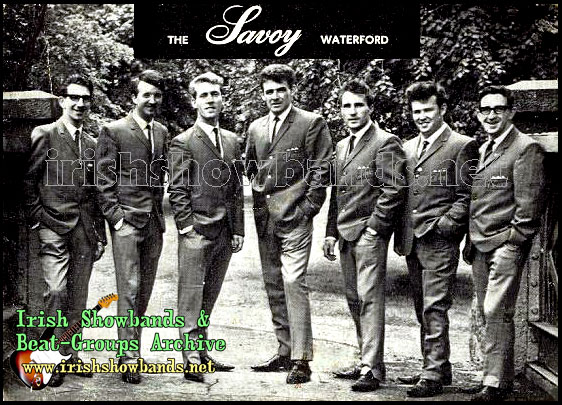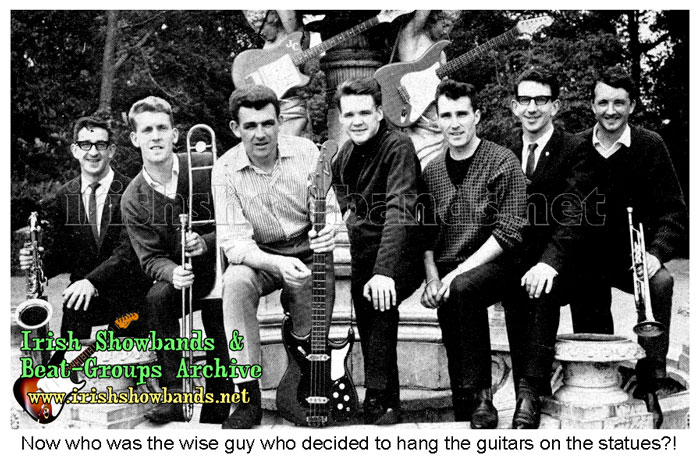 Gateway | Showbands Index | Beat-Groups Index | Ceili bands | Contact IBA
Band photos, cuttings, posters, adverts, line-ups, etc. to be added to the online archive are always welcome and appreciated. If you have anything to contribute, please contact us.
© FBK | 2001-2020