The Santa Fe Showband
Related: Clipper Carlton, Berwyn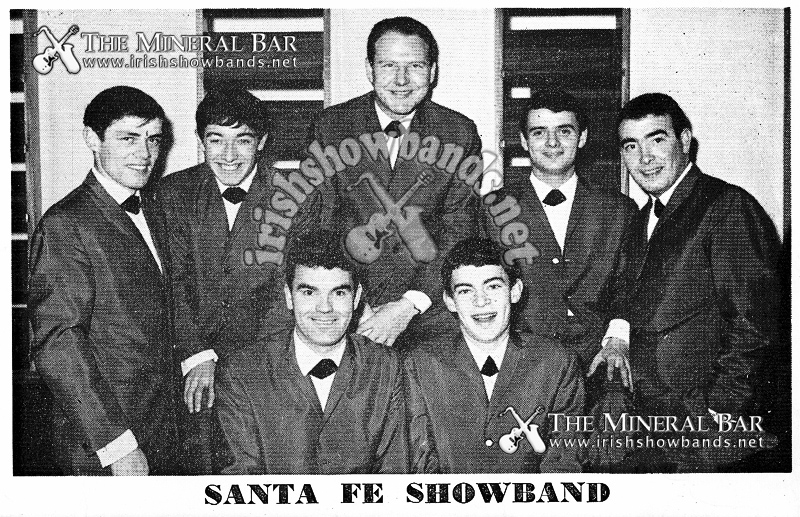 Formed by four members of The Clipper Carlton, The Santa Fe were fronted by Joe Brown from Limerick. James Galway's brother George played sax and clarinet.
Strabane, Co. Tyrone

Vocals: Joe Brown
Lead Guitar: Barney Skillen
2nd Guitar:
Bass: Dom Shearer
Trumpet:
Sax/Clarinet: George Galway
Trombone: Victor Fleming
Drums: Mike O'Hanlon
Piano/Organ:
Manager:
Discography: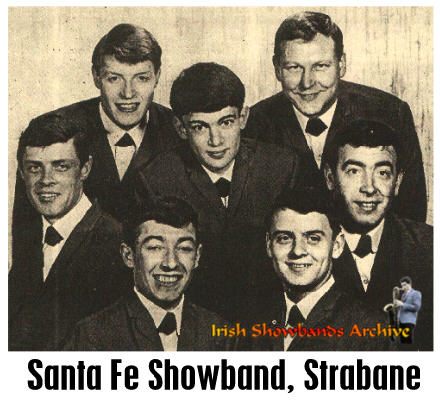 Gateway | Showbands Index | Beat-Groups Index | Ceili bands | Contact IBA
Band photos, cuttings, posters, adverts, line-ups, etc. to be added to the online archive are always welcome and appreciated. If you have anything to contribute, please contact us.
© francis beirne kennedy | 2001-2020