Doc Carroll & The Nightrunners
Related: Royal Blues, Royal Earls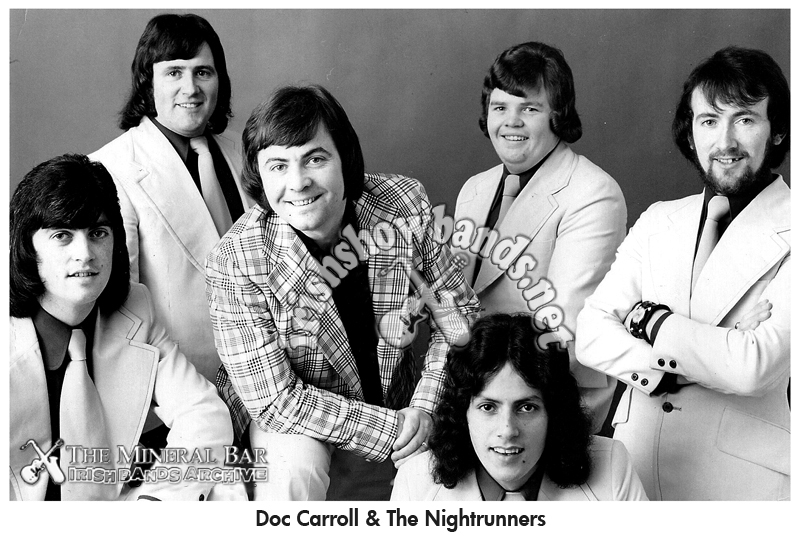 Doc Carroll put this band together when he left The Royal Blues. Members included Tom Allen (who subsequently decided to call himself T. R. Dallas!) and his brother Tony (right) who ditched his band-suit for a leprechaun outfit when he and Mick Foster appeared on 'Top Of The Pops' as Foster and Allen.

Vocals: Doc Carroll
Lead Guitar: Tony Allen
2nd Guitar: Tom Allen
Bass:
Trumpet:

Sax/Clarinet:
Trombone:
Drums:
Piano/Organ:
Manager:
Gateway | Showbands Index | Beat-Groups Index | Ceili bands | Contact IBA
Band photos, cuttings, posters, adverts, line-ups, etc. to be added to the online archive are always welcome and appreciated. If you have anything to contribute, please contact us.
© francis beirne kennedy | 2001-2020