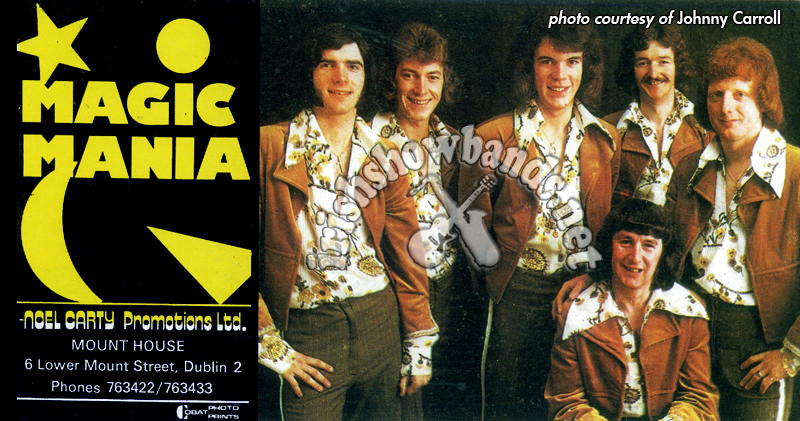 Formed by Johnny Carroll and Joe O'Neill from the ashes of Murphy & The Swallows. The original 'Magic' was Kevin Walsh, a brother of Nevada trumpeter, Willie Walsh. Magic No.2 was a former cop from Donegal, Con Ward.
Lead Vocals: Magic (Kevin Walsh / Con Ward)
Lead Guitar: Mike Mannion, Gerry Gallagher, Gerry Kelly
2nd Guitar: Don Woods, Eddie Keating
Bass: John McKenna / Finian Thomas / Dean Lane / Padraig Crehan
Sax/Clarinet: Joe Bernie
>Trumpet: Johnny Carroll
Drums: Mickey Belton
Organ/Piano: John Murphy / Frank Clancy / Gabriel Donohue
Manager: Noel Carty
Discography: (see below)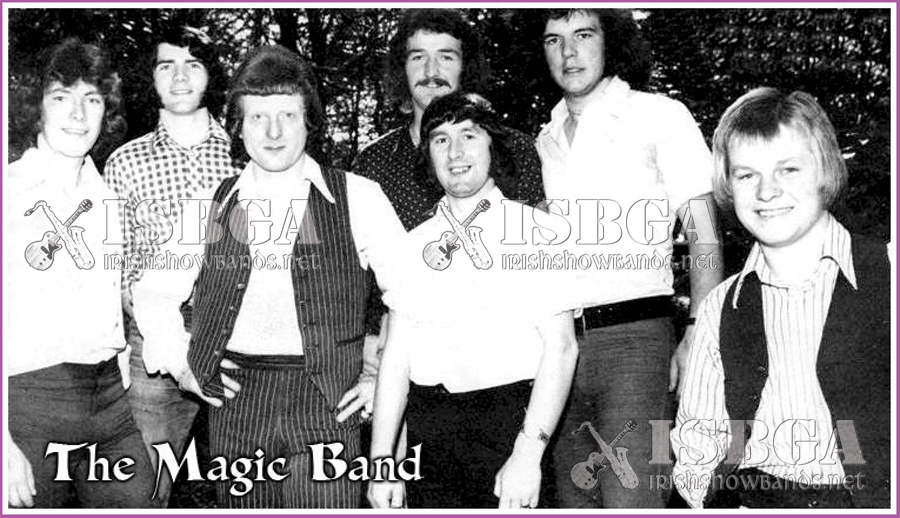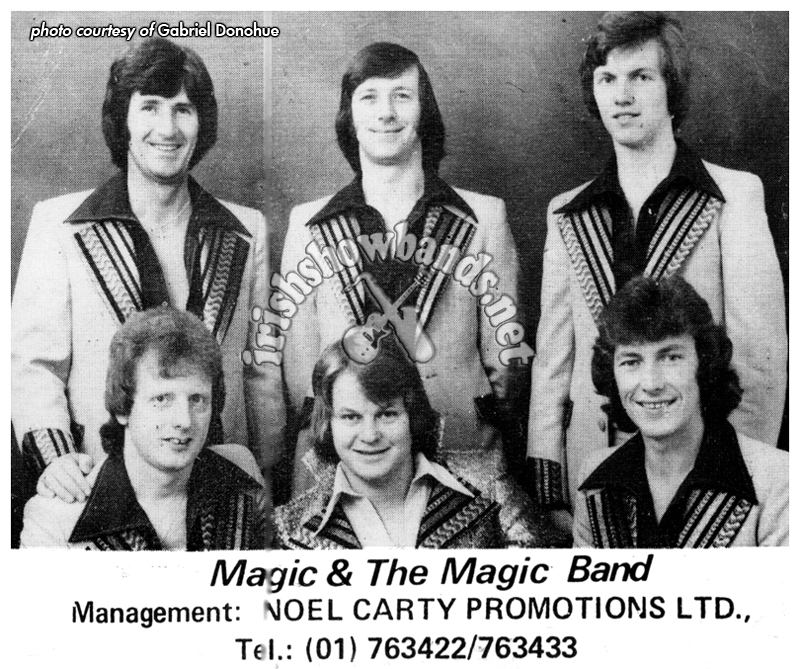 Front: Johnny Carroll, Magic (Kevin Walsh) Mickey Belton; Back: Dene Lane, Mike Mannion, Gabriel Donohue
Magic Band Discography - 7" / 45 r.p.m.
1974:
Calendar Girl / Boney Moroney - Play Records - PLAY 78
1975:
Happy Birthday Sweet Sixteen / The Last Time - PLAY 83
Run Samson Run / To Whom It Concerns - PLAY 87
1977:
Water Under The Bridge / Twisting The Night Away - PLAY 92
Loving You / Things - PLAY 100
Lend A Hand To Someone This Christmas / Above and Beyond - PLAY 108
1978:
Secret Love / Cradle Rock - PLAY 114
1979:
Fiesta De La Playa / You Make My Pants Want To Get Up And Dance - PLAY 123
He's Got The Whole World In His Hands / Blue Midnight - PLAY 128
1981:
I Am A Cannibal / The Last Time - PLAY 148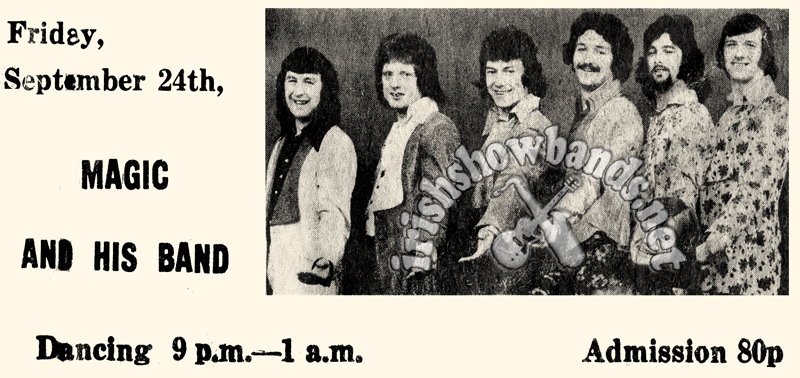 From left: Joe Bernie, Johnny Carroll, Mickey Belton, Frank Clancy, Finian Thomas, Mike Mannion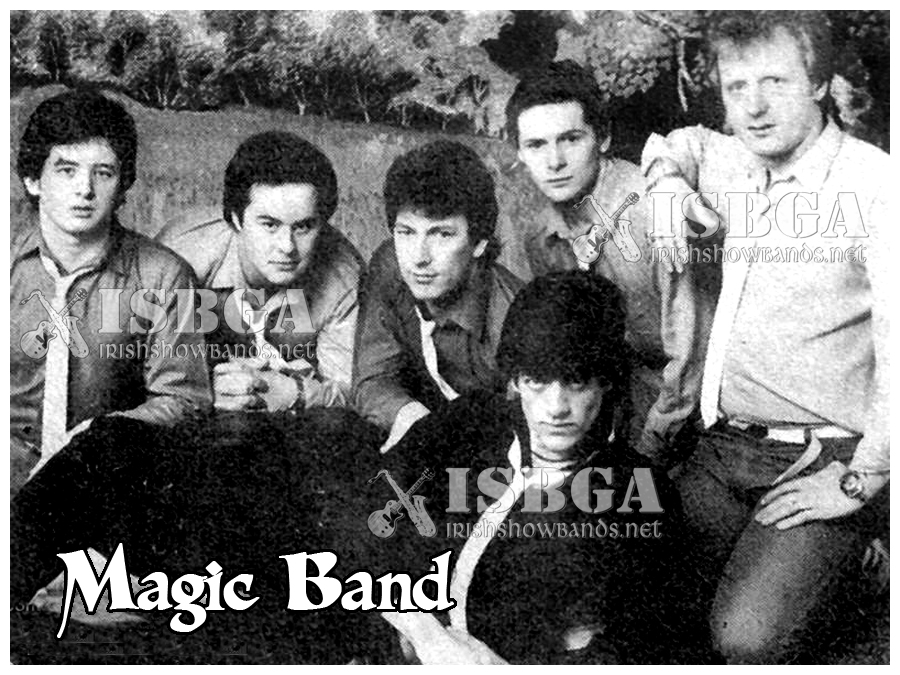 Con Ward replaced Kevin Walsh as 'Magic' in 1979
Gateway | Showbands Index | Beat-Groups Index | Ceili bands | Contact IBA
If your showband (1955-1975 only) is not here, please send a photo and the line-up via email and it will be added to the Irish Bands Archive
© francis beirne kennedy | 2001-2020