The Hurricans Showband
Who knows why they dropped the 'e', but they did!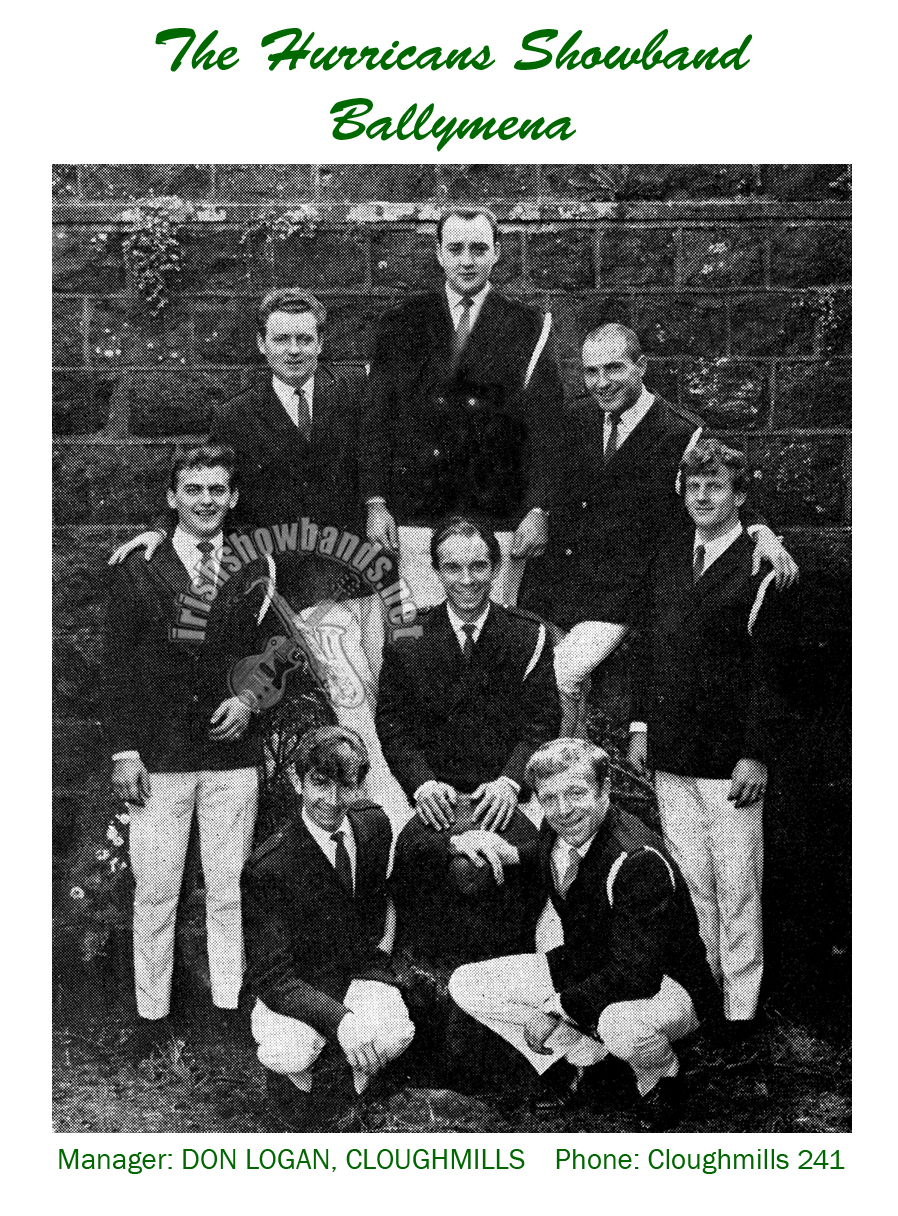 Back: Jim Henry, Don Logan, Drew Mcilroy, Harry Pollock, Billy Henry.
Centre: Artie Walsh. Front: Pete Colgan, Robert Agnew
Town/Village/County: Cloughmills, Co. Antrim

Lead Vocals: Jim Henry / Artie Walsh
Lead Guitar: Pete Colgan
Bass: Billy Henry
Sax/Clarinet: Don Logan / Harry Pollock
Trombone: Drew McIlroy
Drums: Robert Agnew
Manager: Don Logan

Selected Discography

Did they record?
Gateway | Showbands Index | Beat-Groups Index | Ceili bands | Contact IBA
If your showband (1955-1975 only) is not here, please send a photo and the line-up via email and it will be added to the Irish Bands Archive
© francis beirne kennedy | 2001-2020