The Herdsmen (Wexford & Cork)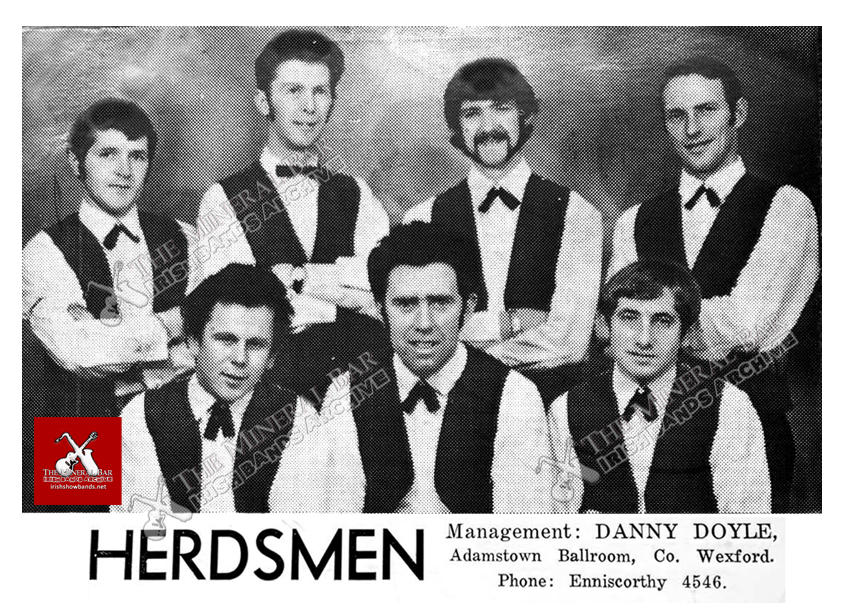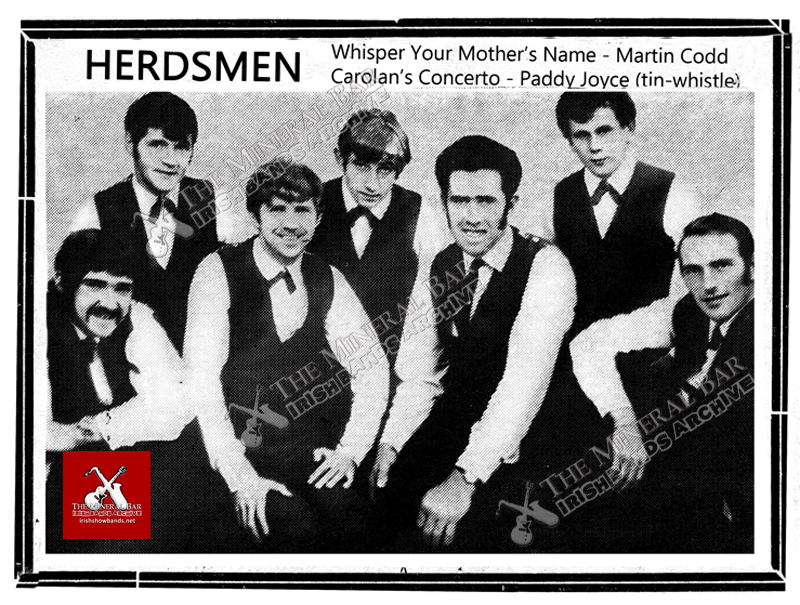 Martin Codd was an All-Ireland hurling champion with Wexford. When some musicians left the band, they were replaced by Mossy and Pat Walsh, Tony Hornibrook and Eddie Fitzgerald, then playing as a 4-piece called The Musketeers. When Martin Codd retired, Gina and Dale Haze joined the band.
thanks to Pat Walsh for info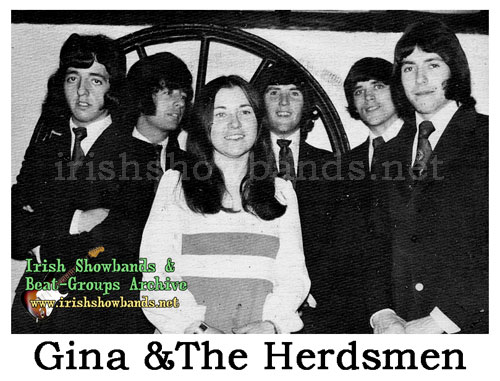 Vocals: Gina, Dale Haze
Lead Guitar: Pat Walsh
Bass: Eddie Fitzgerald
Drums: Tony Hornibrook
Keyboards: Mossy Walsh
Manager:

Discography

EP: A: Paper Mansions / Nobody Home Top Go Home To
Eden / Shelley's Winter Love
Release RL662

LISTEN TO GINA & THE HERDSMEN

Your browser does not support the audio tag
Gateway | Showbands Index | Beat-Groups Index | Ceili bands | Contact IBA
Band photos, cuttings, posters, adverts, line-ups, etc. to be added to the online archive are always welcome and appreciated. If you have anything to contribute, please contact us.
© FBK | 2001-2020