From the back cover of their debut single, 'The Teddy-Bear Song', which had been a hit in the USA
for Barbara Fairchild and Gordon Lightfoot's 'Cotton Jenny'.
Harvest emanated from The Ventures Showband and though Mary Lou (Coleman)was marketed as a 'teen country sensation', she was more at home with pop and standards.

Lead Vocals: Mary-Lou / Helen McCaffrey / Billy Jo
Lead Guitar:
2nd Guitar:
Bass:
Sax/Clarinet:
Trumpet:
Trombone:
Drums:
Organ/Piano:
Manager: Connie Lynch / George Hilliard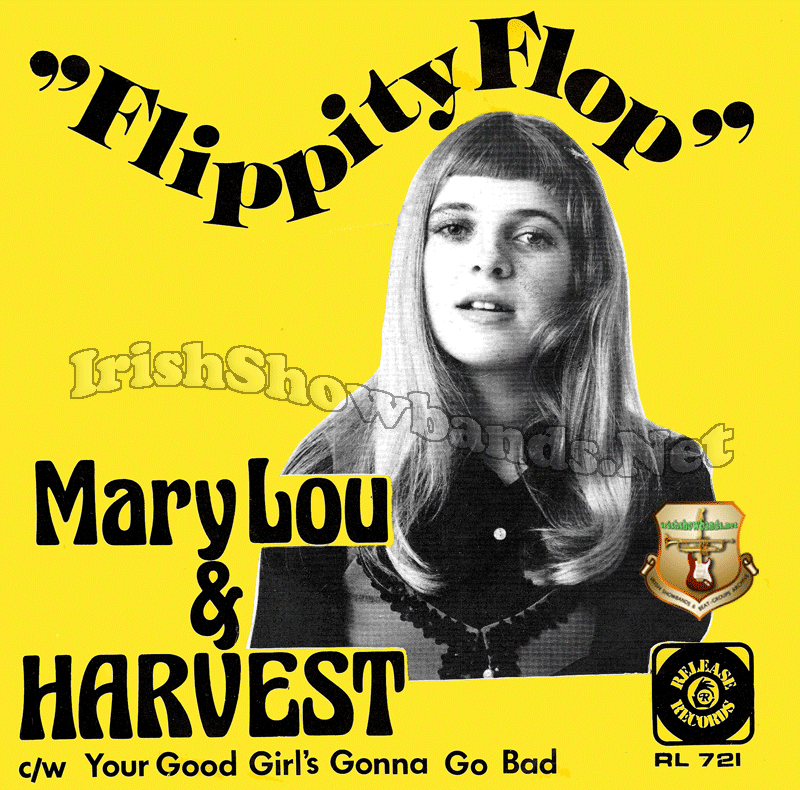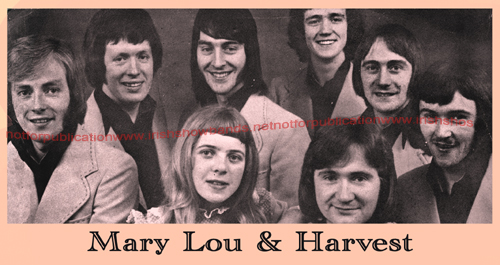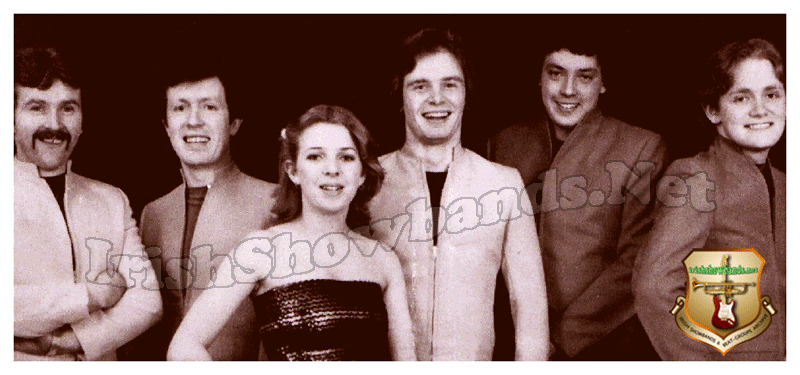 When Colm Hughes left to join Paddy Cole's Superband, Harvest were taken over by Connie Lynch.
The line-up showed some changes in personnel and was reduced to a 5-piece plus Mary Lou.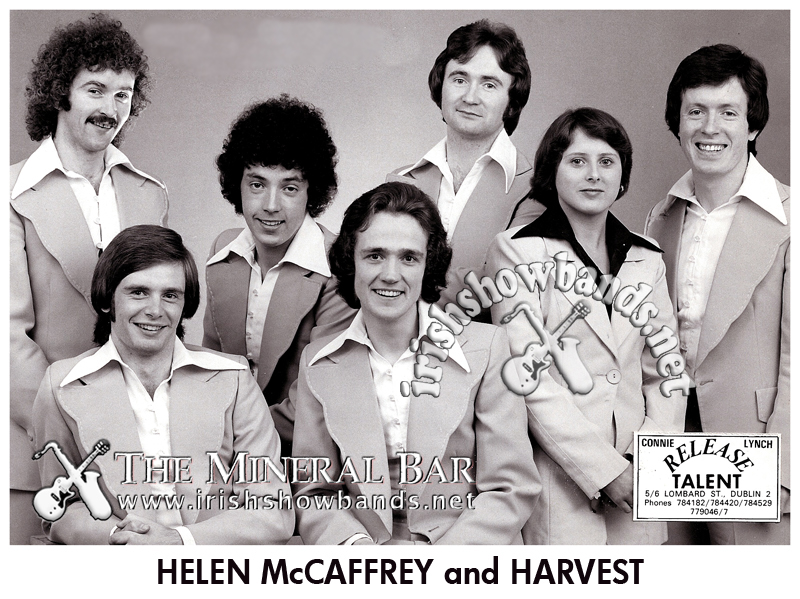 After Mary-Lou, Helen McCaffrey fronted Harvest. The tailor was released with a caution!
Gateway | Showbands Index | Beat-Groups Index | Ceili bands | Contact IBA
If your '60s/early '70s showband is not here, please send a photo and the line-up via email and it will be added to the Irish Bands Archive
© francis beirne kennedy | 2001-2020