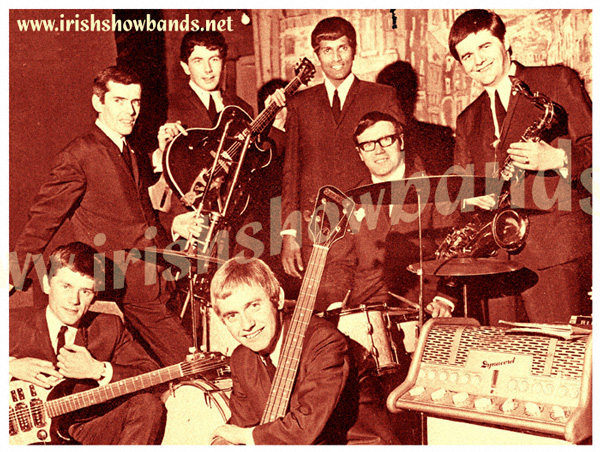 In 1967, South African born Gene Chetty, a Trinity College law student joined with four members of The Skyrockets, Paddy McDermott (leader and saxophone), Dermot Doherty (trombone), Peter Watson (drums) and Henry McCullough (lead guitar) to form the nucleus of a new showband.

Town/Village/County: Enniskillen, Co. Fermanagh

Lead Vocals: Gene Chetty
Lead Guitar: Pete Cresswell
2nd Guitar: Tony Gallagher
Bass: Barry Scully
Sax/Clarinet: Paddy McDermott
Trumpet:
Trombone: Dermot Doherty
Drums: Peter Watson
Organ/Piano:
Manager: 1964-1966 Fergus Sherlock; 1967-69 Sam Smyth

Selected Discography

45 rpm / 7" Singles

1965: Puppet On A String / Sweet Little Sixteen - Emerald MD 1024
1967: The Way You Wrinkle Your Nose / I Came As A Stranger - Emerald MD 1073
1969: C'mon Everybody / Hound Dog - Target 7N 17532
LISTEN TO GENE & THE GENTS >>>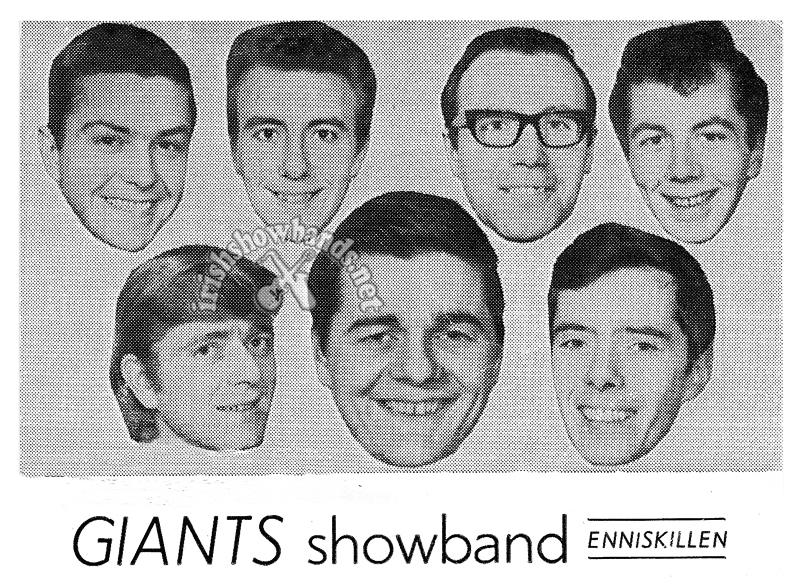 No, you're not mistaken, the handout above does say "GIANTS" - but it's not The Giants, it's The Gents! This is one of the most interesting photos on the site because it indicates that when the breakaways from The Skyrockets formed their new band, their choice of name was "GIANTS". They then probably learned that there was already a Giants Showband in Dublin and re-named the new band, The Gents. This was prior to Gene Chetty joining the band.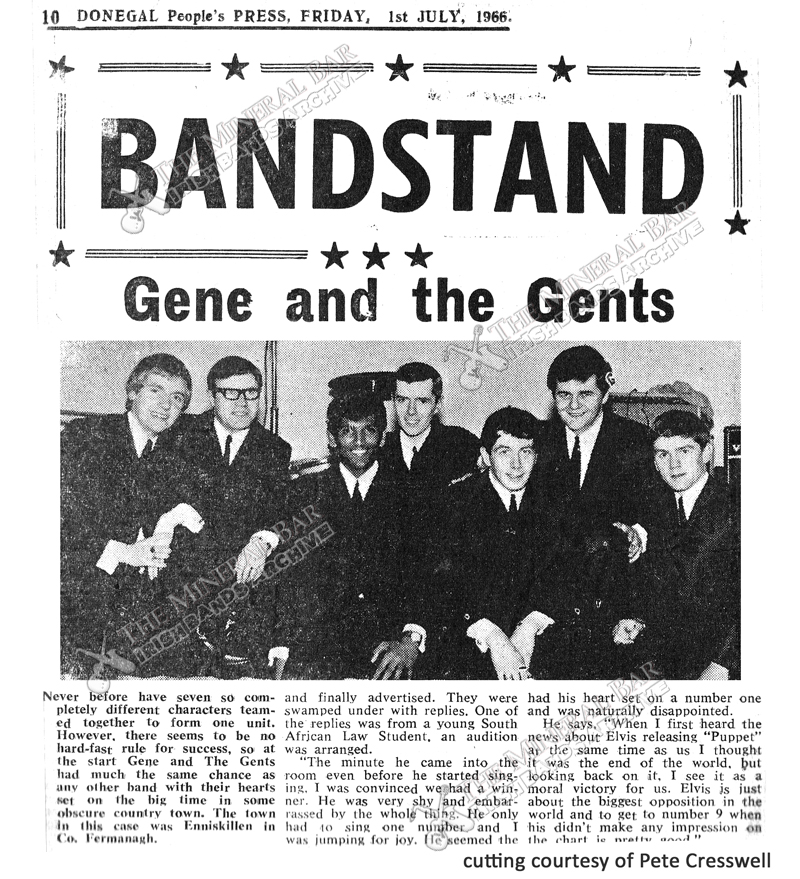 Gateway | Showbands Index | Beat-Groups Index | Ceili bands | Contact IBA
Band photos, cuttings, posters, adverts, line-ups, etc. to be added to the online archive are always welcome and appreciated. If you have anything to contribute, please contact us.
© FBK | 2001-2020