Force 5 Showband (Waterford)
Related: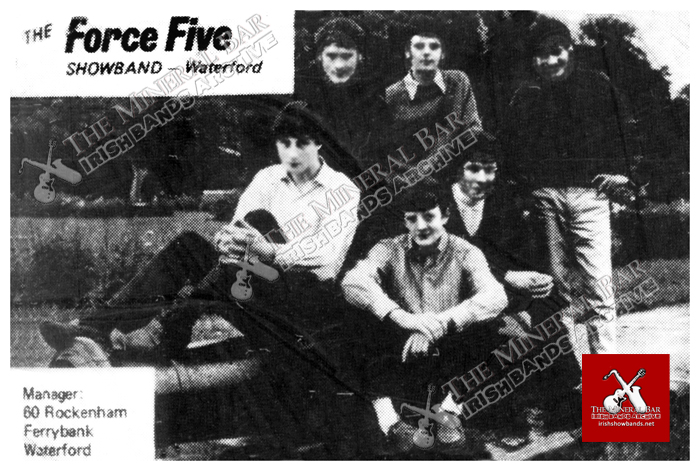 Included are Noel Ryan, Ray Moyser, Eamonn Griffin, Maurice Power, Shay O'Brien and Jimmy Griffin
Gateway | Showbands Index | Beat-Groups Index | Ceili bands | Contact IBA
Band photos, cuttings, posters, adverts, line-ups, etc. to be added to the online archive are always welcome and appreciated. If you have anything to contribute, please contact us.
© FBK | 2001-2020