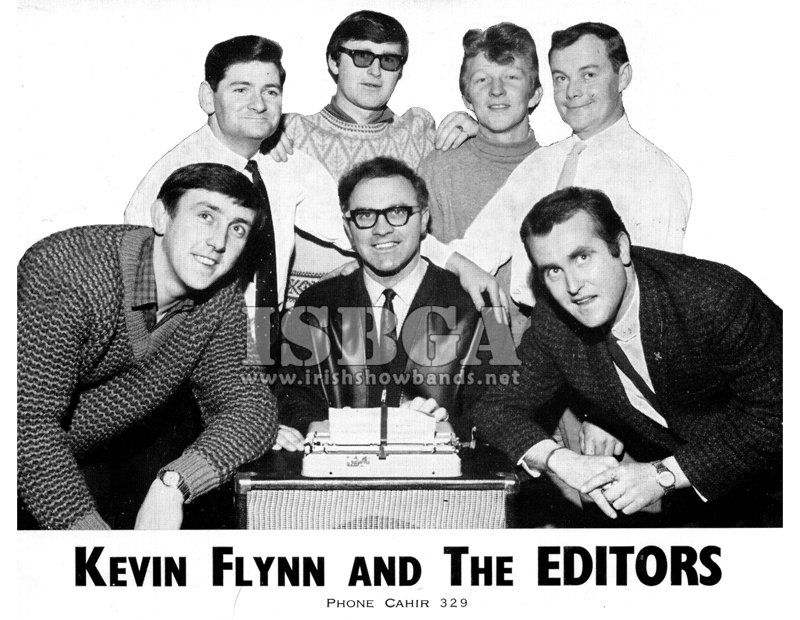 Based in: Cahir, Co. Tipperary

Vocals: Don Cotter
Lead Guitar: Alex Steele
2nd Guitar:
Bass: Liam Harper
Trumpet: Chris McCarthy
Sax/Clarinet: Martin Flynn
Trombone:
Piano/Organ: Paul Tobin
Drums: Ricky Ryan
Manager:
Discography: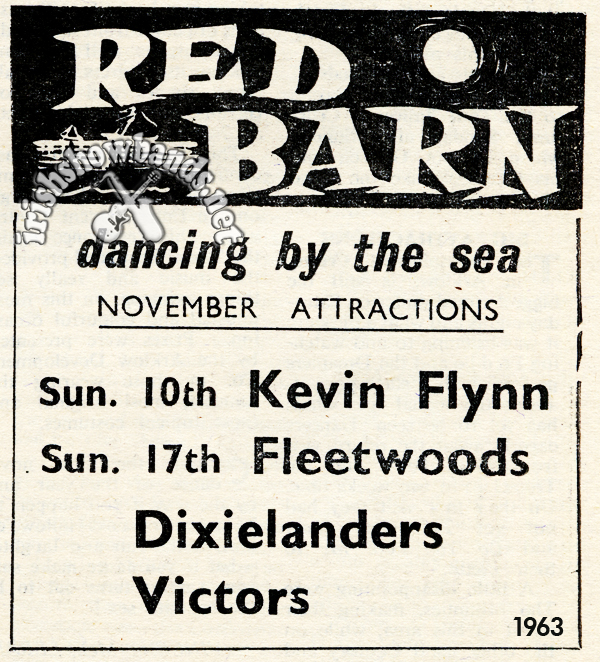 Saw them at Hydro, Kilkee in mid sixties on two or three occasions. Really distinctive bandwagon. Don Cotter was a great vocalist - did a really good 'Death of a Clown'. They had a single out on Emerald: 'Queen of the Hop' - the old standard, b/w a self penned 'If You Change Your Mind' sung by bass player, Alex Steele. I believe Kevin Flynn managed them himself.
Sean McPartlin, Edinburgh
Gateway | Showbands Index | Beat-Groups Index | Ceili bands | Contact IBA
If your '60s/early '70s showband is not here, please send a photo and the line-up via email and it will be added to the
Irish Bands Archive
© francis beirne kennedy | 2001-2020