The
Cousins

If you would like to share your memories of The Cousins, please write a paragraph and email it to us. Comments and memories of friends, band-members and fans will be published on this page.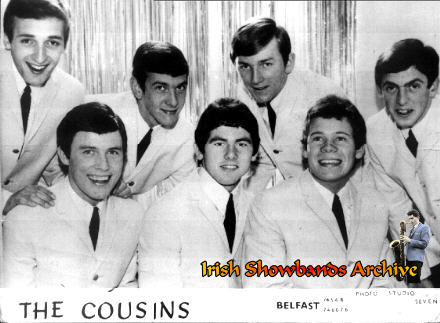 Town/Village/County: Belfast

Lead Vocals:
Lead Guitar:
2nd Guitar:
Bass:
Pedal Steel / Banjo:
Fiddle:
Trombone:
Drums:
Organ/Piano:
Manager:

Selected Discography

Let us know!
Gateway | Showbands Index | Beat-Groups Index | Ceili bands | Contact IBA
If your '60s/early '70s showband is not here, please send a photo and the line-up via email and it will be added to the Irish Bands Archive
© francis beirne kennedy | 2001-2020