The
Cossacks
(Thurles)

There were two different showbands with The Cossacks name. This one was based in Thurles.

If you would like to write a piece about The (Thurles) Cossacks, if you can fill any of the spaces in the line-up, if you were a member of the band or if you have a different photo to those on this page, please let us know. Comments and memories of friends, band-members and fans will be published on this page.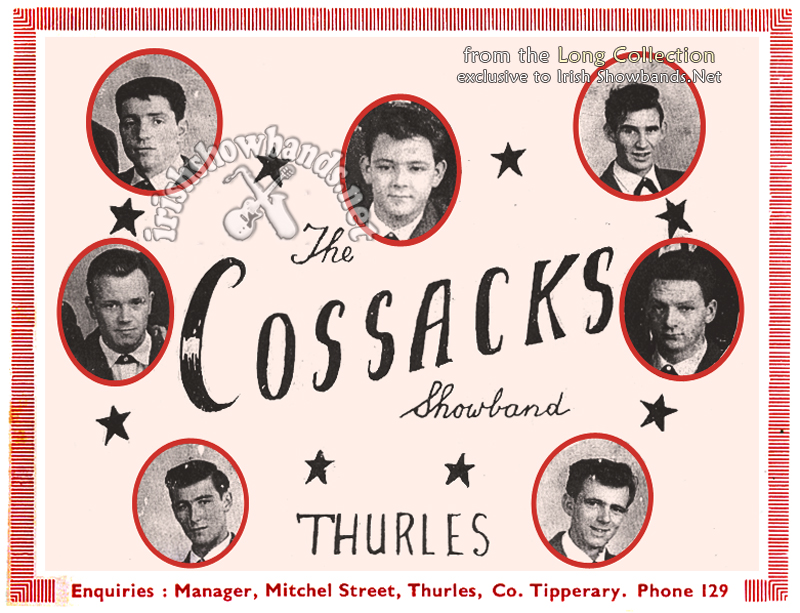 I love this handout - there was an artist in every band! - Ed.
Town/Village/County: Thurles, Tipperary

Lead Vocals:
Lead Guitar:
2nd Guitar:
Bass:
Sax/Clarinet:
Trumpet:
Trombone:
Drums:
Organ/Piano:
Manager: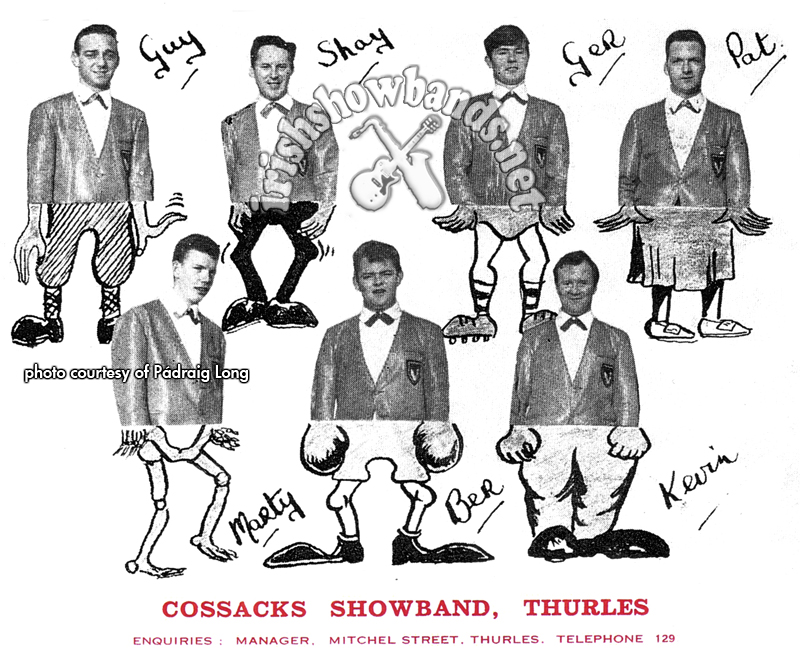 This must be a contender for the worst showband handout ever. Their artist got carried away methinks
! - Ed.
Gateway | Showbands Index | Beat-Groups Index | Ceili bands | Contact IBA
If your '60s/early '70s showband is not here, please send a photo and the line-up via email and it will be added to the
Irish Bands Archive
© francis beirne kennedy | 2001-2020