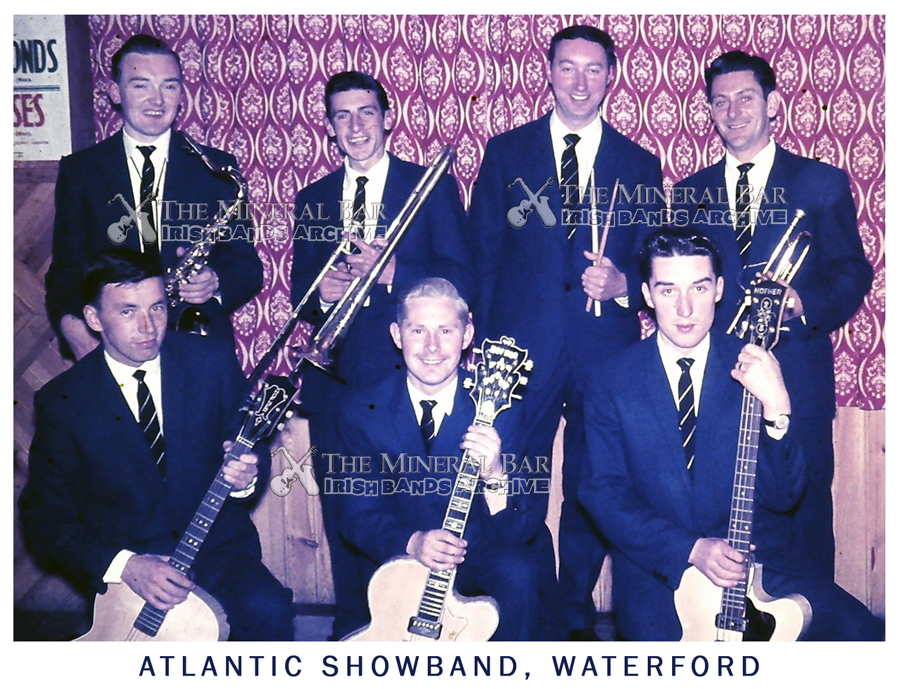 Lead Vocals: Mickey 'Geno' Hearne, John Ryan
Lead Guitar: Christy Power
2nd Guitar: Frank Galvin
Bass: Barry Murphy
Trumpet: Dave Coady
Sax/Clarinet: Charlie Cheevers
Trombone:
Drums:
Organ/Piano: Hilary Murphy

Line-up courtesy of Frank Galvin
Frank Galvin also played lead guitar with The Hoods (Waterford) and The Entertainers (Waterford) and played as a session musician guitar/bass with Houston Wells & The Marksmen, The Graduates, The New Generation and The Vampires, The Mavericks (Hamburg), The Rebel Rousers (London) and The Crusaders (Los Angeles).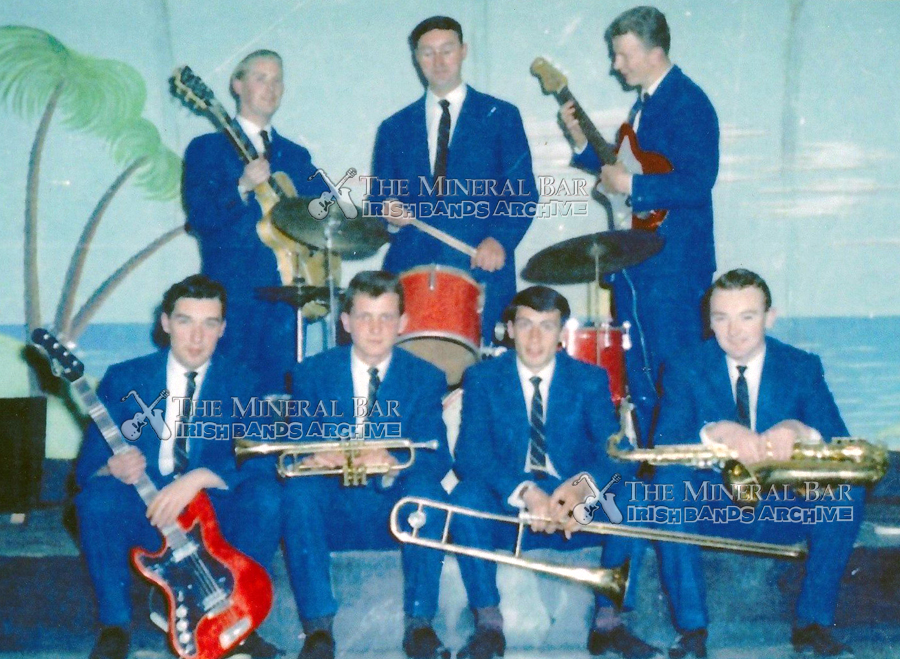 The Atlantic Showband was owned and managed by the Murphy family. The bandleader on keyboards was Hilary Murphy, the bass player was Barry Murphy and the non-playing manager was George Murphy who also managed the Atlantic Ballroom in Tramore. Longtime members were Michael (Gino) Hearne (vocals and trombone), Tommy Casey (drums and vocals), Chris Power was the lead guitarist. Chris had a successful solo career in cabaret in Waterford and London. Gino and Tommy were a very popular duo on the cabaret scene for years as Alias Smith and Jones. Barry is now a choirmaster at Saint Saviours Church in Waterford. Dave Coady joined the Real McCoy from The Atlantic before going on to The Big Eight. He still lives in the USA.
by John O'Connor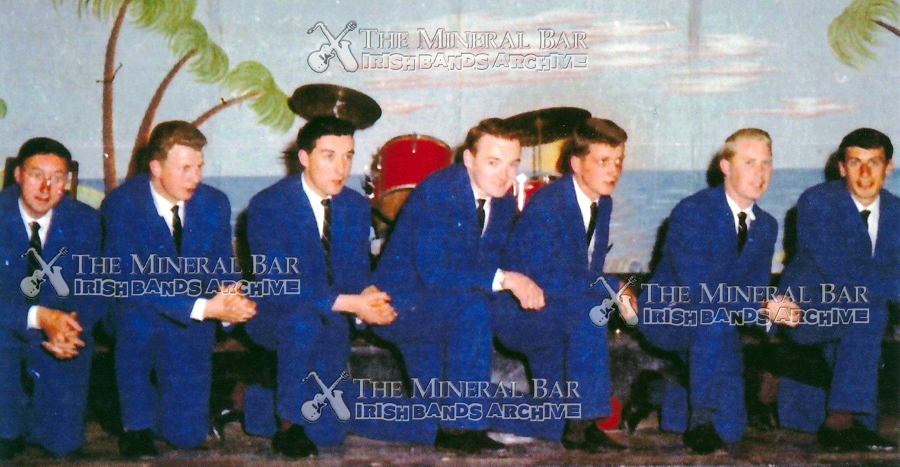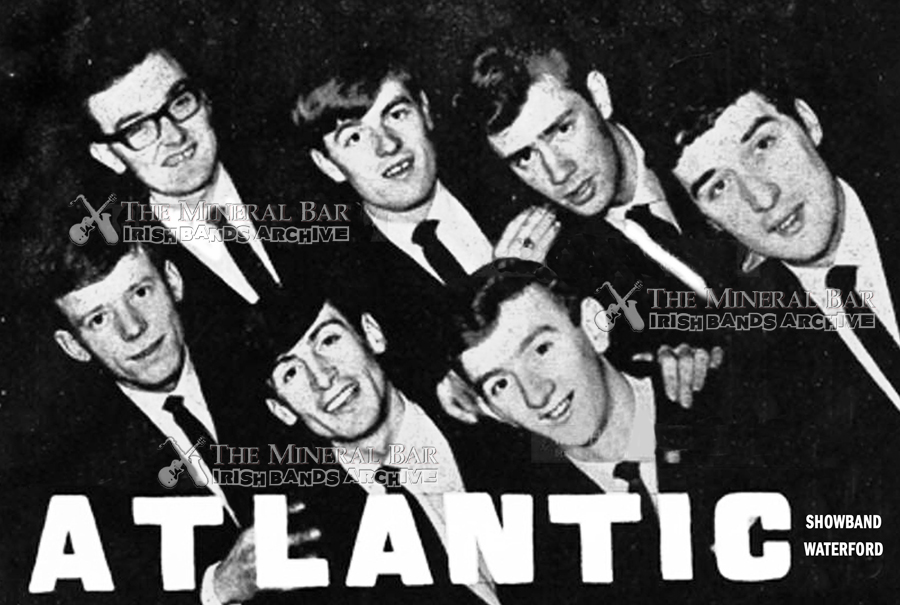 Gateway | Showbands Index | Beat-Groups Index | Ceili bands | Submit a Photo
If your band is not here, please send a photo and the line-up via email and it will be added to the
Irish Bands Archive
© FBM | 2001-2020