Teddie & The Tigers (Belfast)
Related: Rumble Band, Éire Apparent, Billy Brown Band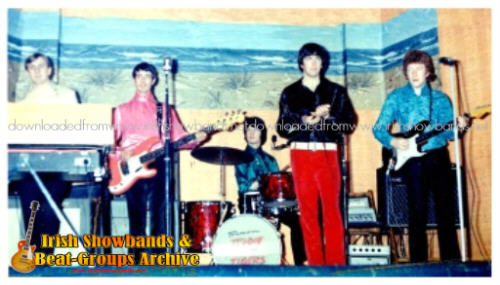 Onstage at The Carrera Ballroom, Ballyclare.
From left: Willie Crawford, Ivan Pepper, Tommy McKernan, Teddie Palmer, Tiger Taylor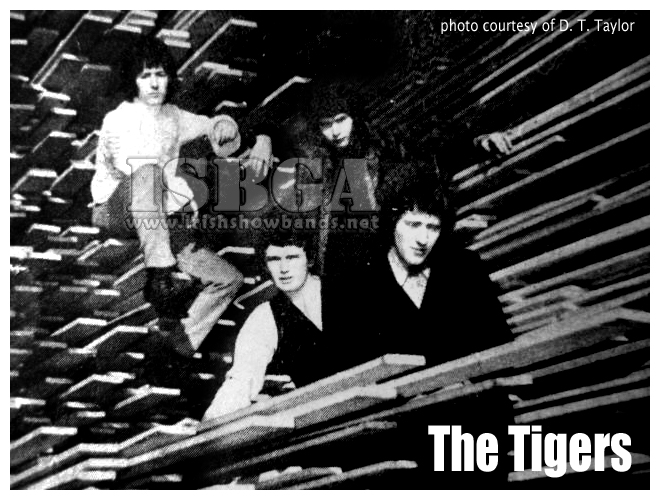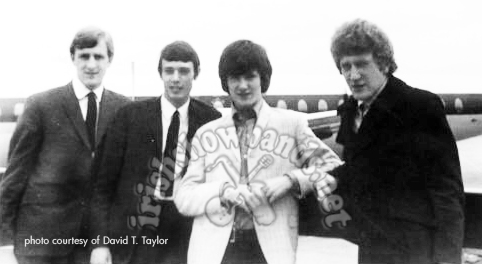 Vocals: Teddy Palmer
Guitar: Tiger Taylor
Bass: Ivan Pepper
Drums: Tommy McKernan
Piano/Organ: Willie Crawford
Manager: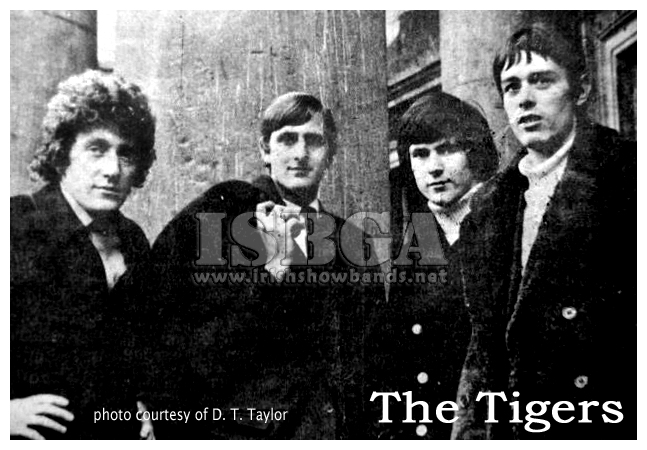 LISTEN TO TEDDIE & THE TIGERS . . . . .
| | |
| --- | --- |
| O'Connell Street, Dublin in 1967 | |
From left: Tiger Taylor, Teddie Palmer, Tommy McKernan, Willie Crawford, Ivan Pepper. (Photographed at Hillsborough on the way to play the Five Club, or the Boot Inn in Dublin - 1967)
See The Tiger's bandwagons HERE
Gateway | Showbands Index | Beat-Groups Index | Ceili bands | Contact IBA
The Irish Bands Archive is an ongoing work in progress. Photos, cuttings, posters, adverts, line-ups, etc. to be added are always welcome and appreciated. If you have anything to contribute, please contact us by email.
© FKB | 2001-2021