The
Chicken Fisher
Band

By Martin Fischer © 2006: During the late '70s and early '80s there was the 3-piece "Chicken Fisher Band" that toured all through Ireland.

Martin 'Chicken' Fisher, took Organ Pedals and added electronics that produced the Bass sound functioned by a Minimoog. He then built a light switch to the Bass Drum Pedal that triggered the impulse to the Minimoog, the Minimoog which one could then determine attack and release of the bass sound. The bass pedals would play the note and the bass drum the syncopation which produced a unique drive within the band, a system and idea that had never been done before at that time. Nowadays one has the easy method of solving such with Midi. Dave Prim, was well known at the time from the Dave Prim Band.

John Forbes was the only black drummer around in 1978! The band later became a 4-piece with Eoin O'Neill (Moving Hearts) on bass.

Related: Dave Prim Band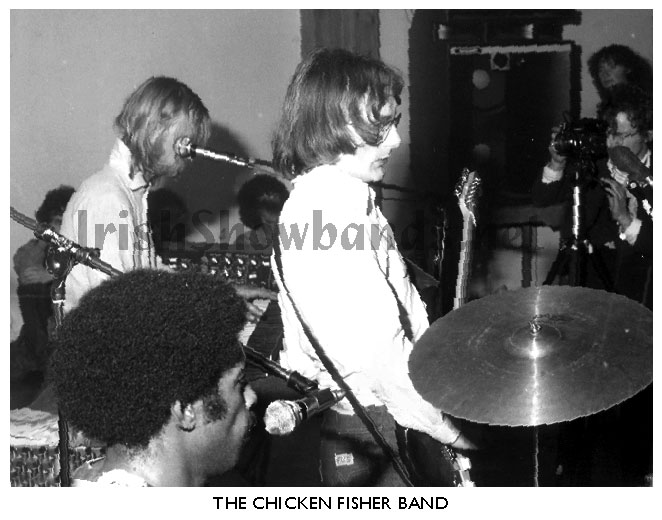 Foreground: John Forbes. Standing: Martin Fisher, Dave Prim
Town/Village/County:

Vocals:
Lead Guitar: Dave Prim
2nd Guitar:
Bass:
Drums: John Forbes
Piano/Organ:

Martin Fischer


Sax:
Manager:
Do you have any more information on The Chicken Fisher Band? Can you fill in any spaces above? Do you have any photos, flyers, posters, press-cuttings or any other memorabilia? If you do, please send us an email and we'll tell you what to do next. If you don't want to part with your cherished memorabilia, good quality scans or photos would be gratefully accepted so that we can update this page and the archive in general. Click on 'Contact' at the bottom of this page.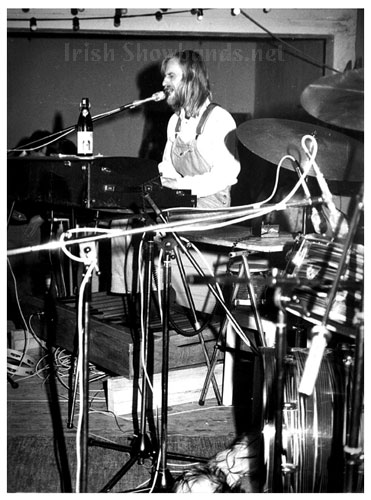 Gateway | Beat Groups Home | Beat Index | Contact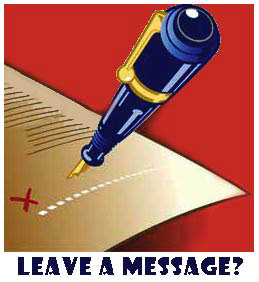 © francisk 2001-2010