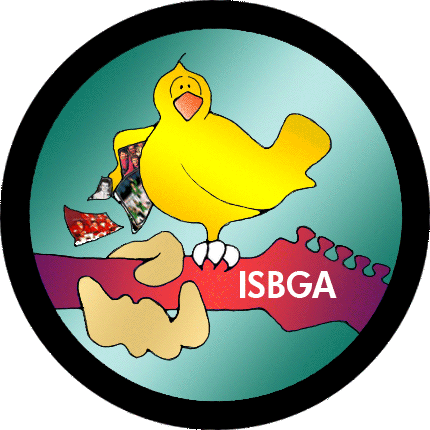 Hello there,
First of all, allow me to welcome you to the upgraded Irish Showbands & Beat-Groups Archive - a labour of love for me since 2001. I started collecting music memorabilia when I was about 12 years old. Some of the photos you will see here were given to me by showbands when I looked after the 'cloakroom' at Derrydonnell Carnival of Dancing at the age of 14 - my older brother Jimmy was secretary of the Athletics Club and booked all the bands. From then on, I have never stopped collecting.
Back then, I had started to play guitar and at 16 or so, started playing in local bands like Finian & The Omegas (God rest Finian who went on to play with The Bandits, Fleet and Boys 'n' Girls and died in Canada before his 30th year), The Coasters (we hadn't heard of the American group, never mind the Derry showband!). In later years I had stints with The Swingtime Aces, The Works, The Doves, Rodney's Glory, Cheatin' Hearts and Brendan Shine's Band.
My main reason for writing this message is to counter all the negative comments many of you will have heard about Irish showbands. High-profile Irish rock stars who may never have heard a top showband constantly spew out the mantra that showbands were useless and couldn't play to save their lives. Believe me, as one musician said to me recently, if some of them came to audition for a top showband, they wouldn't be offered a job!
This is more a social history site than a music site. Whether the detractors like it or not, the showbands industry (and to a lesser extent, the beat-groups industry) played a huge part in the day to day lives of those who lived in Ireland during the 1950s and '60s. It was a cottage industry, generating employment, not just for musicians but for peripheral professions like printers, tailors, musical instrument shops/importers, soft drinks manufacturers, commercial vehicle sales, mechanics and others. At least 4,000 people were directly employed while many times that figure were employed in businesses which benefitted from the dance and music industry. On this website, we try to document that important two decades of Irish social history as best we can.
As in most sections of the arts, there were some poor bands and some great bands but as the chain is as strong as its weakest link, the worst ones attracted most attention from the knockers. Showbands are always criticised for copying chart hits and not playing any original music. There are two answers to that criticism. One, punters came to dance, not to sit down and listen. They wanted to hear chart hits of the time. Many of the chart hits had complex arrangements and the good showbands played them very well. Two, they did play original music. I recently compiled a list of original tracks recorded by showbands prior to 1970 and the unfinished list stands at 72 tracks. So there! Bands such as The Freshmen, The Riviera, The Newmen, The Plattermen, The Chessmen all recorded many original tracks.
Van Morrison played in a showband - so did Henry McCullough (Wings/Grease Band), John Wilson and Richard McCracken of Taste, Colm Wilkinson, classical guitarist John Feeley, Leo O'Kelly (Tír na nÓg), top session guitarist Des Moore, Keith Donald of Moving Hearts, Johnny Hockedy of Granny's Intentions, Deke O'Brien, Mick Molloy and Ian McGarry of Bluesville, Mick Hanly and many more fine musicians. Showbands were of their time, some good, some bad, some brilliant. Ask someone who was there.
This archive covers the era of céili bands, dance-bands, bandshows, showbands and other outfits between 1955 and 1979. It has been put together over the past decade with the help of some musician and collector friends - there really are too many to name but it's as much their archive as mine. I have had to put a watermark on all the photos (for obvious reasons) but should you have a good reason for wanting any particular photograph, send me an email at post AT irishshowbands DOT net.
Finally, I am constantly trying to add to the archive and you can help here. There are many blank spaces in line-ups and some of the bands we have little information on. If you can fill any of our blank spaces, do please send us an email. Call back often - we are constantly adding content.