The
Tokens

Do you have any photos, flyers, posters, press-cuttings or any other memorabilia? If you would please send us an email, we'll tell you what to do next. If you don't want to part with your cherished memorabilia, good quality scans or photos would be gratefully accepted so that we can update this page and the archive in general. Click on 'Contact' at the bottom of this page.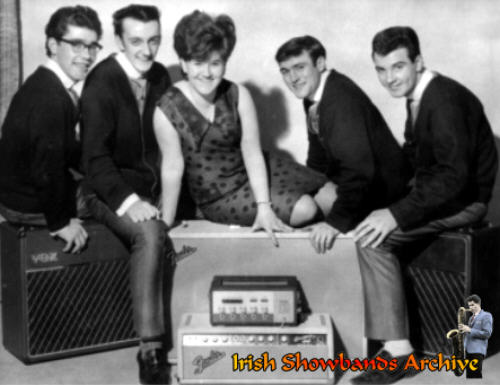 from left: P.J. McGirr, Terry Calhoune, Maggie Taggart, John H. Gilligan and Billy Fee
Town/Village/County: Belfast

Vocals: Maggie Taggart
Lead Guitar: Terry Calhoune
2nd Guitar:
Bass:
Drums:
Piano/Organ:
Other:
Manager:
The Tokens, one of Belfast's top beat groups in the '60's, supported many of the top showbands and helped
Dickie Rock & The Miami by lending them their PA system when they first came to play a gig in Belfast at St. Mary's Hall. They also appeared on Ulster Television on the day President John F. Kennedy was buried. After the group broke up some went to play in some of the big name bands of that time. Terry Calhoune went to play in the
Polka Dots and was the guitarist on "Five Little Fingers" and other records released by Frankie McBride. John (Humphery) Gilligan went to play with Chad Carson and the Linesmen who released a record called "I Want To Be A Country Star".
Billy Brown (of the Freshmen) sessioned on this recording. John (or Humphrey as he was known) later played in the
Index Showband and played with Van Morrison and a tenor sax player called Geordie Sproule at the Maritime Hotel making up R&B songs live on stage. Terry, John and Billy Fee still play with groups or bands. John lives and plays now in England and Bill Lamar from another Belfast group, The Vaqueros, works with him from time to time.
Gateway | Beat Groups Home | Beat Index | Contact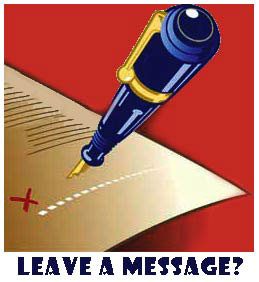 © francisk 2001-2010